Chesapeake and Ohio Canal National Historical Park Adopts A 2016 Class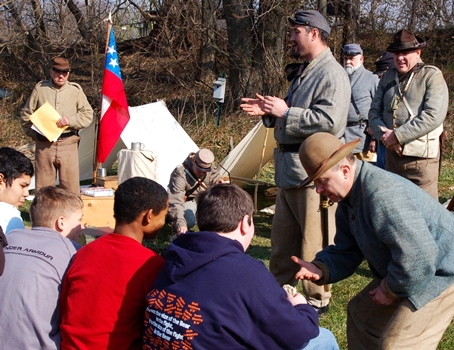 Spanning across the state of Maryland and bordering the Potomac River, the Chesapeake and Ohio Canal National Historical Park (C&O Canal NHP) is estimated to have nearly 1,000,000 school aged children within a 45-minute drive. Students from Maryland, West Virginia, Pennsylvania, Virginia and the District of Columbia are all within reach of the C&O Canal NHP, providing opportunities for new students and more students to directly experience a national park, exploring natural and historical resources in a setting that provokes thought, inspires wonder and ignites understanding.
During 2012 the C&O Canal NHP will outreach to elementary and secondary schools in the east and west district of the park and adopt one or more classes of 2016 graduates. Each class adopted will be engaged with representative park staff from numerous divisions, i.e. Interpretation, Volunteer, Resources, Preservation, etc. to fully connect with curriculum and allow students a chance for NPS career exploration. Efforts for connecting with students will utilize technological resources, i.e. Skype, Distance Learning, to allow learning from the classroom in addition to planned educational field trips and events to engage students at the park.