Meet the Social Media Team
Have you ever wondered who's behind the initials in parenthesis after each and every post we share? Meet our social media team!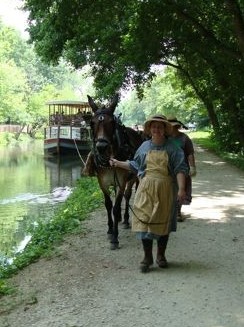 (kf)
Kelly walked up to an interpretive ranger in 8th grade and asked her what she would have to do to get this job when she was older. Working for state parks and nature centers around the country helped her to finally reach her goal as a National Park Service ranger at the C&O Canal in 2009. Every day is something new and different as she works with mules, replica historic canal boats, wildlife and most importantly visitors! Kelly continues to expand her knowledge of the area as she works on her Masters of Environmental Biology. Kelly loves being on the social media team because it allows her to help connect the great resources of the park with visitors and people who hope to visit someday.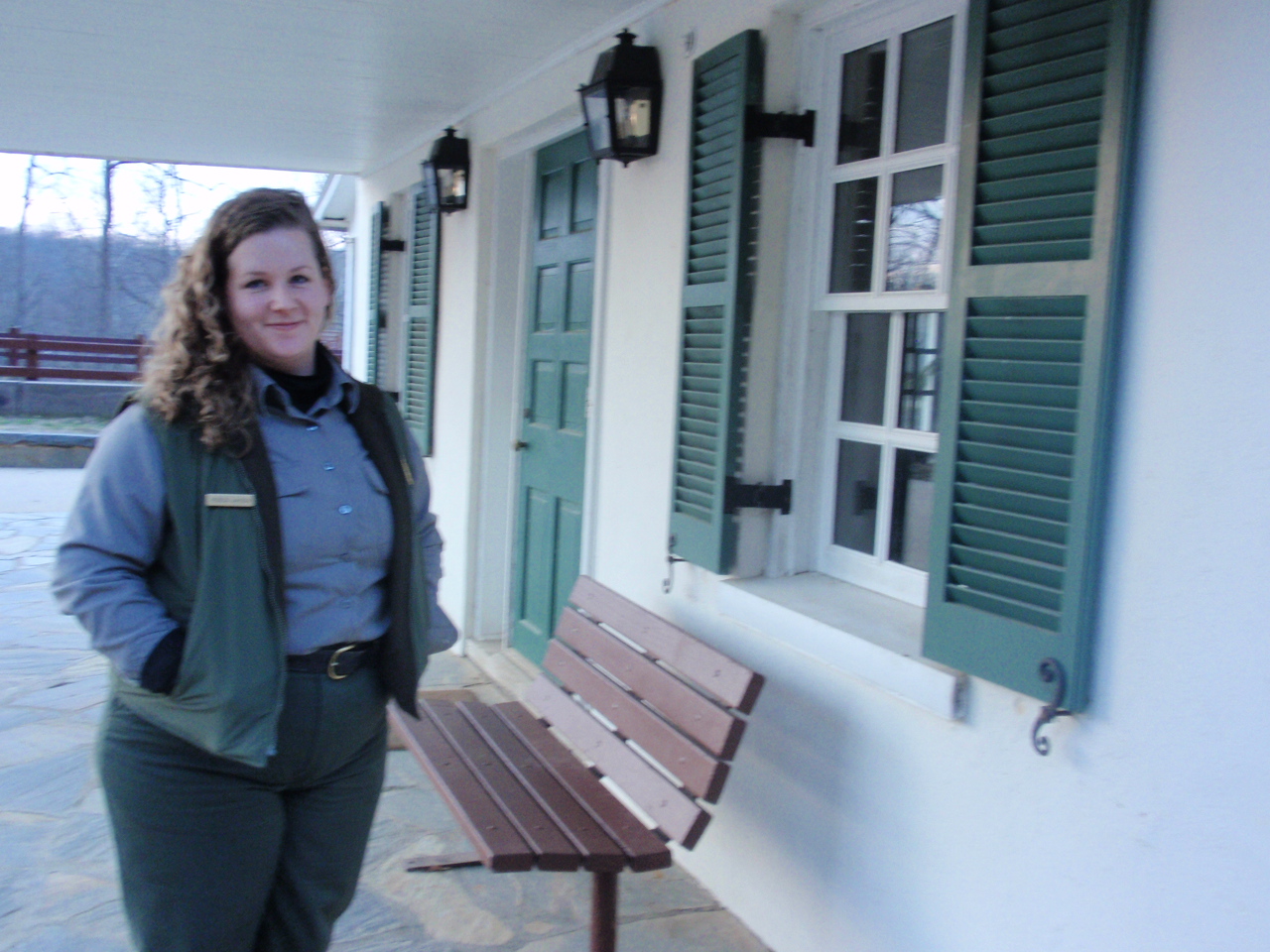 (rj)
The C&O Canal is the first and only national park Rebecca has worked at, but she is constantly surprised by the fact that every day she learns something new about the park's history and its resources. She works as a park ranger at the Great Falls Tavern visitor center and enjoys working as a boat crew member, talking to visitors and working with the different volunteer programs at the canal.
Rebecca feels that each mile of towpath and every canal town, lockhouse, visitor center and canal structure is unique. All of the park volunteers, staff members and visitors have their own understanding of the park's meaning and value. Being a part of the social media team allows her to find ways to weave all of these different opportunities and different perspectives into something that can connect park users along the entire length of the Canal so that everyone can share their experiences and keep up with the latest park news.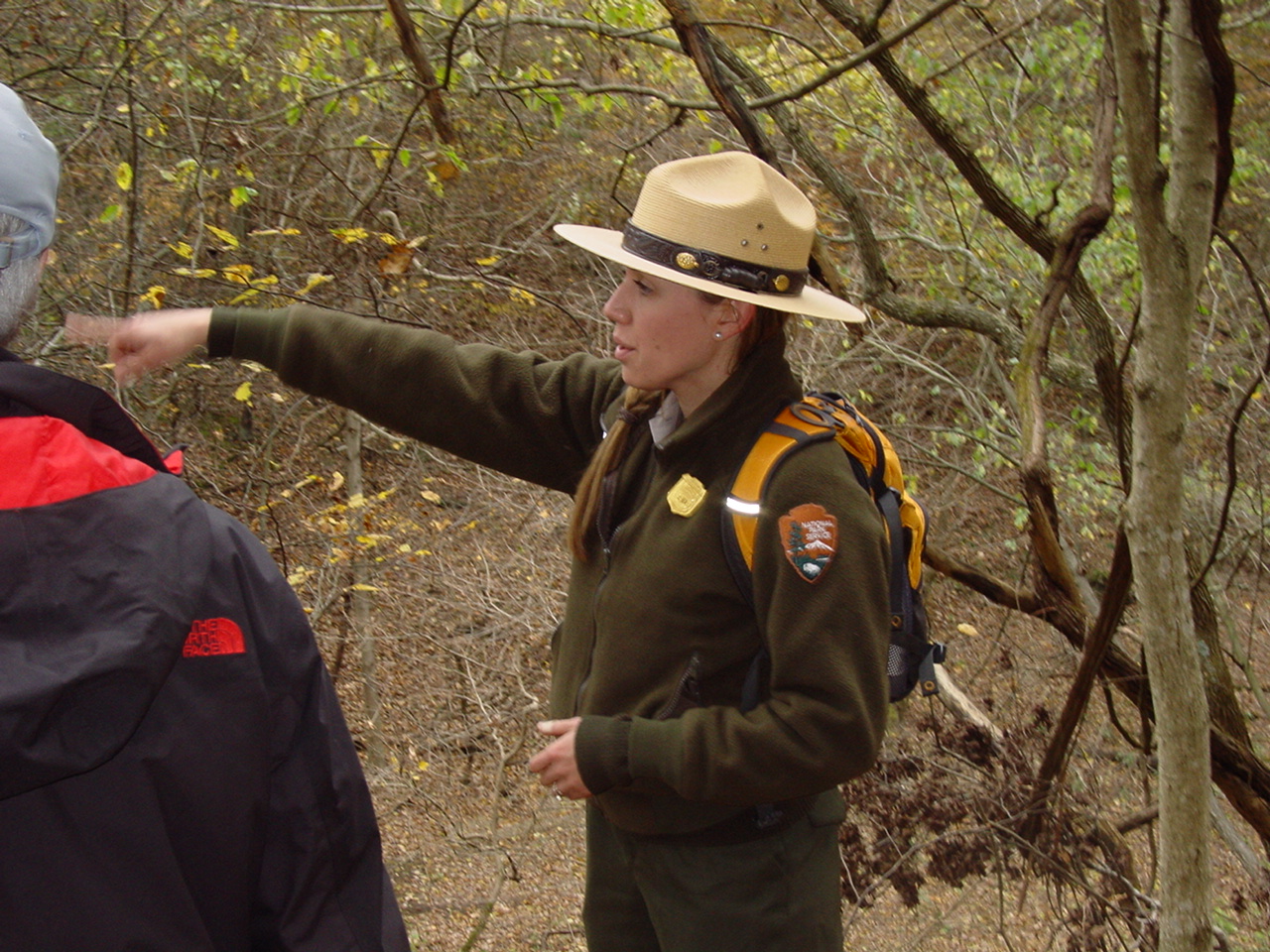 (hl)
Ask Hollie why she's part of the social media team and she'll explain how it connects two of her favorite things, education and the C&O Canal. While studying to become a school teacher, Hollie continued to return to the C&O Canal each summer through college, enjoying days of leading interpretive programs, meeting interesting visitors and hiking the Paw Paw Tunnel.
"It's amazing how many people I've met along the towpath from all over the world, all of whom are amazed with some aspect of the canal." Social media provides a unique educational venue to share canal stories with park visitors and for them to share their stories with us. "I like to think of the park as a big "classroom" where opportunities for learning are endless. I certainly feel like I learn something new every day!"

(eh)
Emily grew up in New Orleans and graduated from Texas A&M University at Galveston. Currently she is working on a master's degree in Recreation & Parks Management from Frostburg State University. She worked three years as a seasonal for the C&O in Williamsport and Hancock before joining the Division of Interpretation, Education & Partnerships. Emily enjoys kayaking, camping, traveling, and playing ultimate frisbee. She is a Volunteer Coordinator for the park and can be reached at 301-491-7309 or Emily_Hewitt@nps.gov.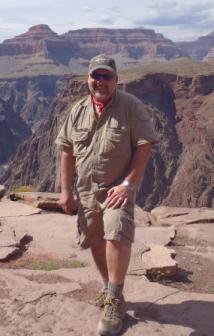 JA
(ja)
John, a Frostburg, Maryland native, is a Certified Safety Professional and graduated from the University of Maryland with a bachelor's degree in Fire Protection Engineering. Since his family loved the outdoors, he spent a lot of time as a child at the C&O Canal fishing, hiking, and biking and made countless canoe trips down the Potomac River. John became a proud member of the C&O Canal staff in 2010 as the Safety Officer. He has over 30 years safety experience in both government and private industry. His background in the government includes developing and managing safety programs for Veterans Administration, DOD, and DOE. His private industry experience includes over 14 years in the mining industry. John loves everything about being outside. Hiking and biking are his favorite activities, but what he really loves is meeting and talking with our visitors and working with our wonderful groups of volunteers. Without the volunteers, our park would not be as great as it is. Enjoy, but be safe.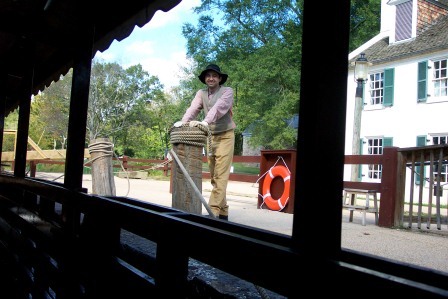 NPS photo
(ds) Dan recently earned his master's degree in History from American University. In early 2012, he was honored to assist in the development of the one-of-a-kind Canal Quarters program. Along with two other AU students and several rangers and volunteers, he created a scrapbook for Lockhouse 6 in Brookmont. As a seasonal ranger the following summer, Dan enjoyed giving tours onboard the Charles F. Mercer, and organizing a walking tour along the canal and the Potomac in Georgetown. He went on to write a research paper, which chronicled the efforts made by many individuals to prevent the construction of a parkway alongside the canal.
A native of New Jersey, Dan received a BA in English from Skidmore College. His other interests include: writing, acting, photography, bird watching, and genealogy. As a member of the social media team, Dan hopes to fill the page with many of the lesser-known stories from the canal's exciting history.