Kids Canal Page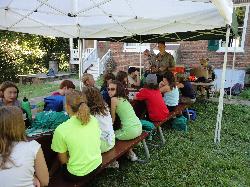 NPS Photo
Hi Kids! Welcome to the Chesapeake and Ohio Canal's kid page. A page designed to help you learn all about the C&OCanal!
Click under the small photos on the right to learn about plants, animals, and canal history. Have fun exploring the C&O Canal.
Did You Know?
Canal historians estimate approximately 35,000 laborers helped dig the canal as well as build aqueducts, culverts, locks, lock houses, etc. It took 22 years to build the canal from Georgetown, DC to Cumberland, MD. Much of the workforce were immigrants from Ireland and western Europe.