Water Pump Handles Temporarily Removed

Evitts Creek Hiker-Biker Campground water pump handle has been removed due to bad water samples. Handles will be reinstalled when good water samples are received.
Parking Lot Closure

CSX is now beginning a phase of their bridge project that requires the closure of the Lock 74 parking lot for approximatly 18 months. Access to visitor parking near Lock 75 is now re-opened with a gravel parking lot at the site.
Boat Rides at Great Falls

Regularly scheduled tour times for the mule-drawn canal boat at Great Falls have changed. In July and August 2014 tours will be offered Saturdays and Sundays at 11:00, 1:30 and 3:00. More »
How a Lock Works
A lock is an elevator for boats. It lifts boats up or down to the next level on the canal. There are 74 locks on the C and O Canal. Only one boat at a time can fit in the lock. Locks are 100 feet long and 15 feet wide. This leaves only six inches on each side and one foot at each end of the boat when it is inside the lock.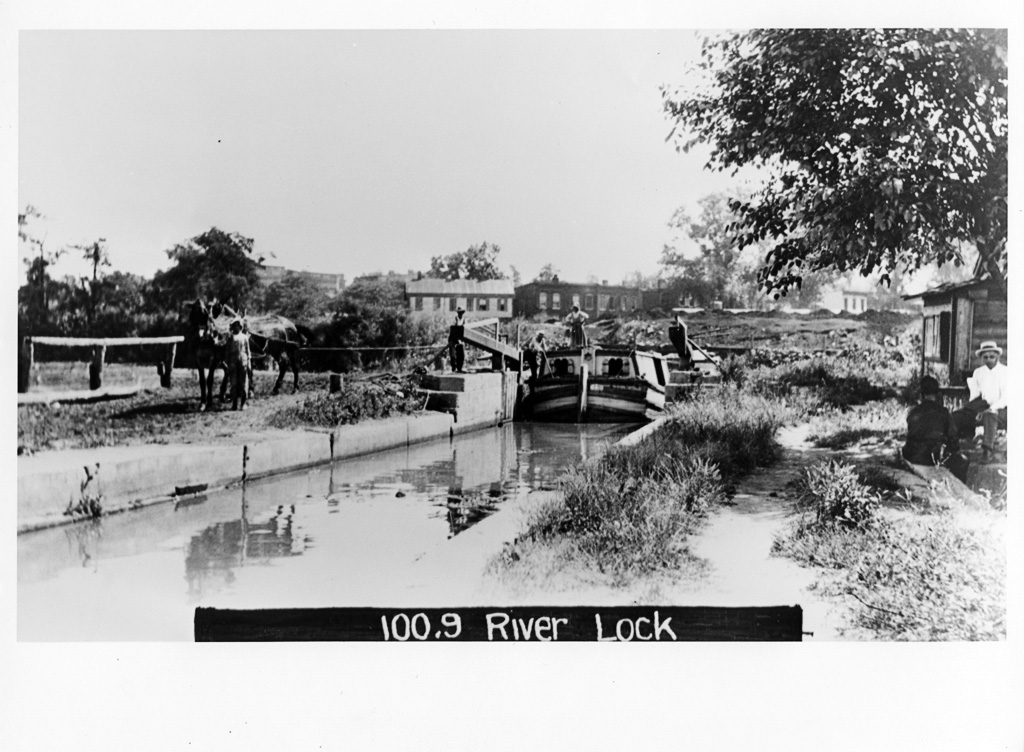 After the mules are unhitched from the boat the boat enters the lock.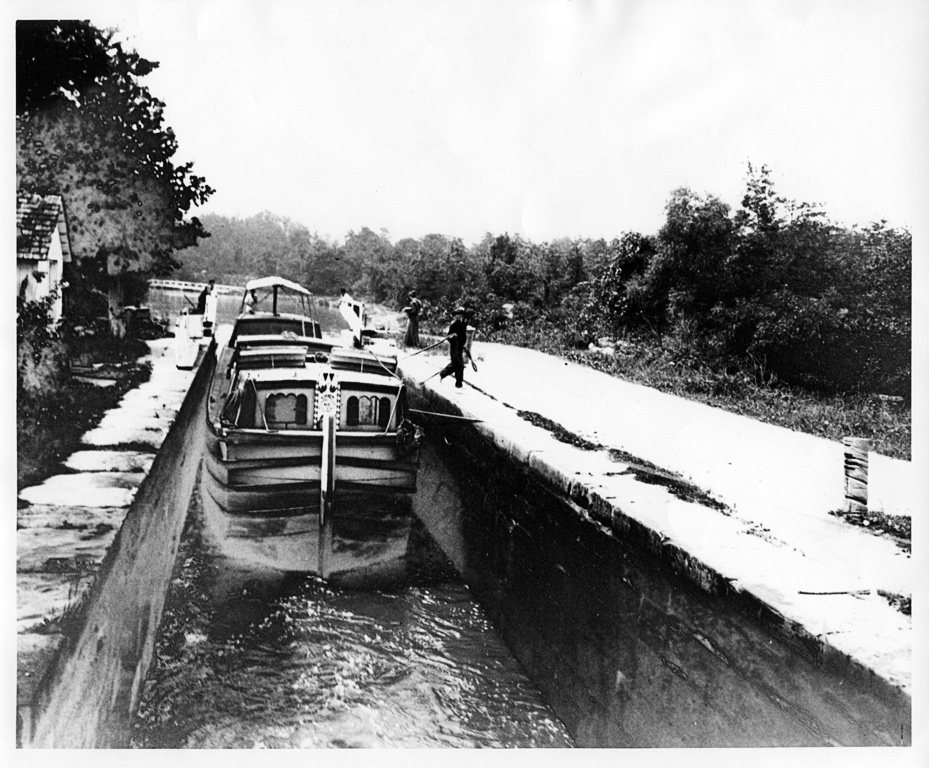 Using the ropes attached to the boat, Lock Keepers guide the boat into the lock. This prevents the boat from hitting the lock walls and causing damage.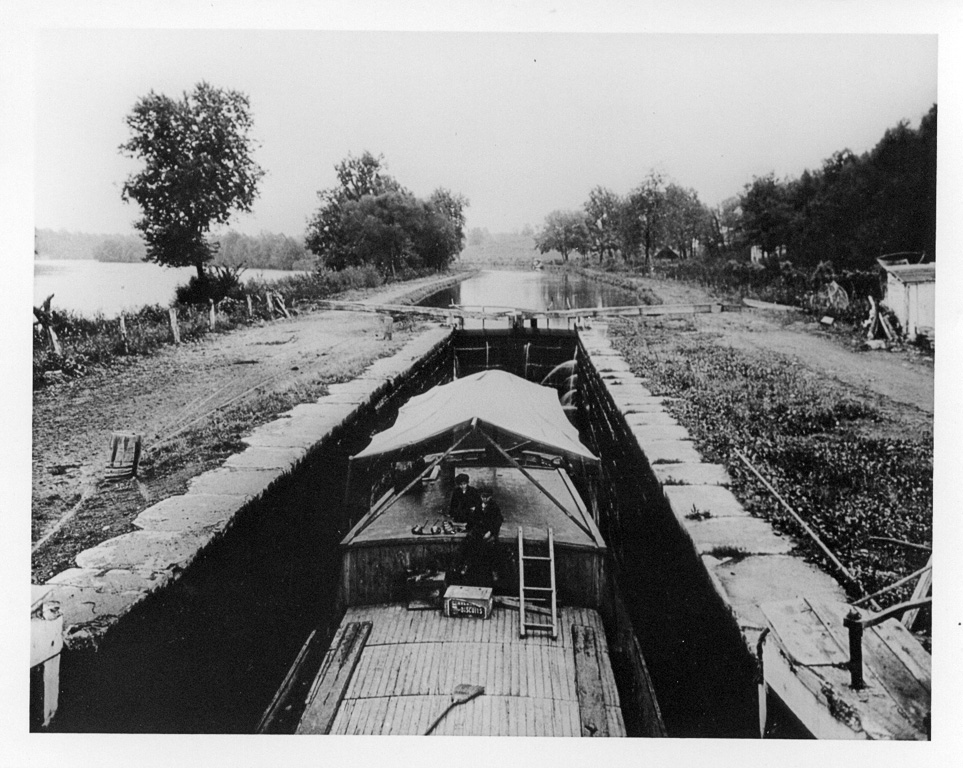 The lock keeper closes the gates. The canal boat is totally enclosed in the lock. The water is either lowered or raised depending on which direction the boat is travelling.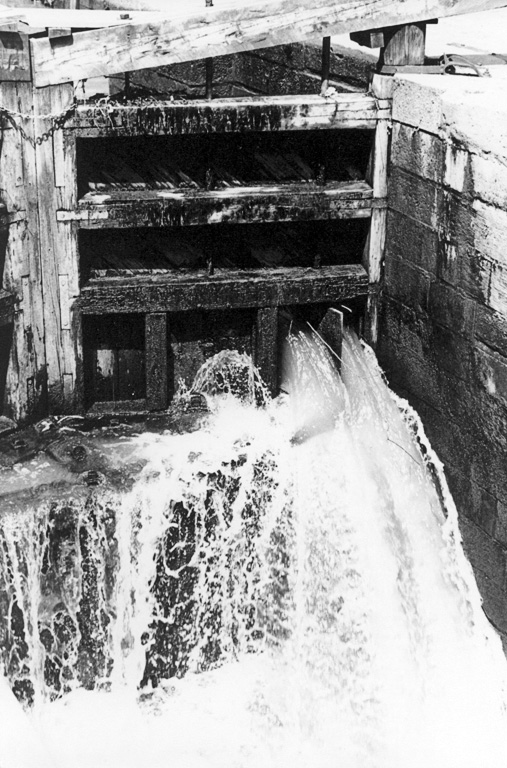 A lock key is used to open the wickets. Wickets are paddles in the bottom of the gate that allow water through.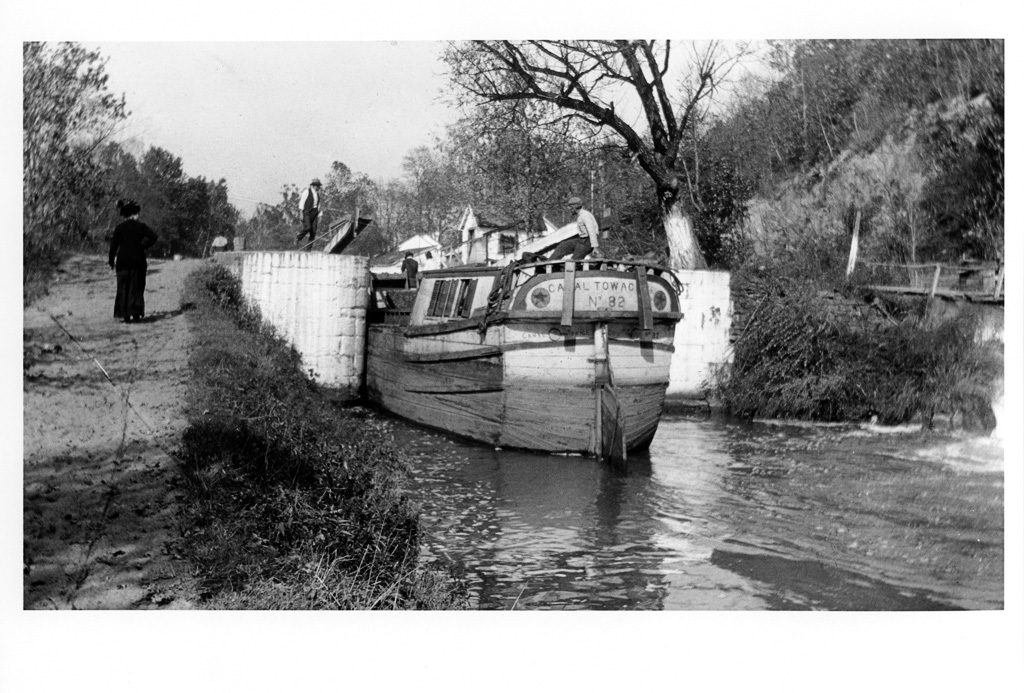 NPS
When the boat reaches the correct level, the lock gates are opened and the boat exits the lock. It takes about 10 minutes for the boat to "lock through".
Did You Know?

Transporting goods and people by canal dates back to antiquity. The lock gates used on the C&O Canal were an adaptation of a design by Leonardo DaVinci in the late 1400's. Until the advent of the railroad, water travel was far superior to land travel.