Fox Found at Chickasaw National Recreation Area Tested Positive for Rabies

During the week of June 10, park rangers at Chickasaw National Recreation Area caught and euthanized a sick fox that subsequently tested for disease, and found to be infected with the rabies. More »
Photos & Multimedia
Welcome to the Chickasaw National Recreation Area's Photo and Multimedia Galleries. Feel free to browse through and
contact us
if you have any questions.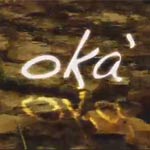 KERA
Oka'
Oka' - a short film by native Oklahoma filmmaker Rick Thompson - focuses attention on the history of the unique freshwater and mineral springs in the Chickasaw National Recreation Area. Produced to accompany the Ken Burns television documentary "The National Parks: America's Best Idea," the film tells the story of the former Platt National Park. This high-definition film also showcases opportunities on the horizon for the Arbuckle region with the opening of the new Chickasaw Cultural Center in 2010.
Watch it now...


Did You Know?

The stone enclosure around Buffalo Springs, built in 1934, was one of the first CCC projects completed in Platt National Park [today's Platt Historic District in the Chickasaw National Recreation Area]. Designed to protect the quality of the water, swimming has never been allowed at Buffalo Springs. More...