What's a Blog?
A blog (or weblog) is a Web site in which items are posted and displayed in reverse chronological order. A weblog is a journal (or newsletter) that is frequently updated and intended for general public consumption. Blogs generally represent the personality of the author or the Web site.
Blogs often focus on a particular subject, such as food, sports, or local news. Some blogs function as online diaries. A typical blog may combine text, images, and links to other blogs, Web pages, and other media related to its topic.
Chickasaw's Blogs
We want to keep you connected with what is happening in the park. Our Bloggers are staff members with an interest in communicating to you, what is happening in their field of expertise and provide unique behind-the-scenes perspectives about what it is like to work in Chickasaw National Recreation Area.
---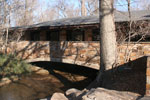 The Travertine Nature Center is the park's primary facility for exploring the natural and cultural resources that can be found in Chickasaw National Recreation Area. Park Rangers will provide information about the park and park events.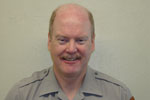 Superintendent Bruce Noble writes occasional blog entries in order to keep the community posted about happenings in the park. Click on the links above for the archive of his previous blog entries.