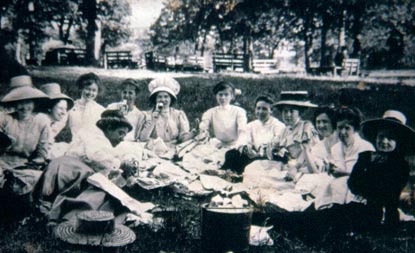 Chickasaw National Recreation Area
As is often said, "parks are for people." Parks are also influenced by people. For over a century Americans of all stripes have been drawn to the cool waters protected by the park. The recreational opportunities available for over a century—swimming, boating, fishing, hiking, observing nature, hunting, camping, bicycling, horseback riding, family reunions, and picnicking—all provide opportunites for stories and individual connections to this special place.
Click on any of the links to learn about the various different individuals and groups of people who have shaped the history and culture of the Chickasaw National Recreation Area.