Kin Bineola and Kin Ya' a Great Houses CLOSED

There is no public access.
Guided Tours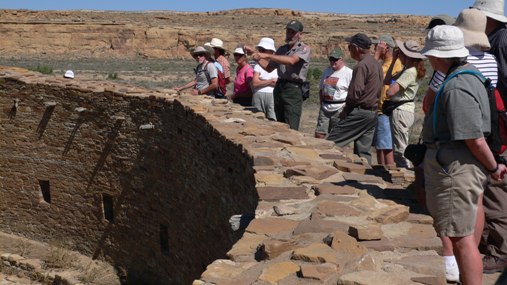 Tanya Ortega de Chamberlain
Guided walks of Pueblo Bonito are offered year-round. Additional programs are offered from April through October. Also during these months, Night Sky programs are offered two to three days a week. Campground evening programs may be offered throughout the summer. Check the bulletin boards at the Visitor Center and Campground for dates and times.


Did You Know?
Chaco harbors many insects, moths, spiders, and butterflies in the summer months. One of these known as the cat-faced spider (Araneus illudatus) can be seen hanging in doorways and archeological sites.