Guided Tours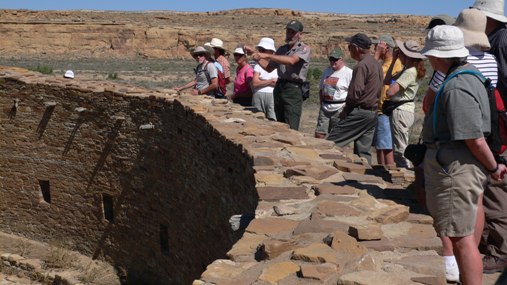 Tanya Ortega de Chamberlain
Guided walks of Pueblo Bonito are offered year-round. Additional programs are offered from April through October. Also during these months, Night Sky programs are offered two to three days a week. Campground evening programs may be offered throughout the summer. Check the bulletin boards at the Visitor Center and Campground for dates and times.


Did You Know?

Chaco Canyon National Monument was established on March 11, 1907.  On December
19, 1980, Chaco Canyon National Monument was re-designated Chaco Culture
National Historical Park.  An additional 13,000 acres were added to the park. More...