No Access to Kin Bineola

There is currently no access the the Kin Bineola Great House due to road damage.
Guided Tours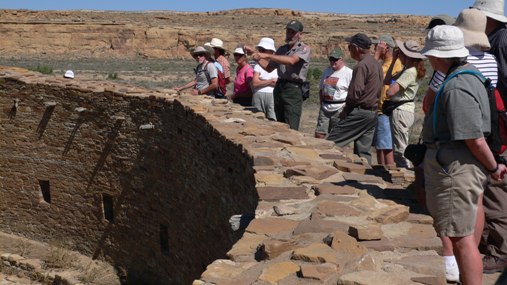 Tanya Ortega de Chamberlain
Guided walks of Pueblo Bonito are offered year-round. Additional programs are offered from April through October. Also during these months, Night Sky programs are offered two to three days a week. Campground evening programs may be offered throughout the summer. Check the bulletin boards at the Visitor Center and Campground for dates and times.


Did You Know?

The climate of Chaco Canyon 1,000 years ago was very similar to the climate in the park today, with annual precipitation of only eight to nine inches. The Puebloans constructed water control features like dams, canals, and headgates for farming in such a dry environment.