Kin Bineola and Kin Ya' a Great Houses CLOSED

There is no public access.
Geology
Did You Know?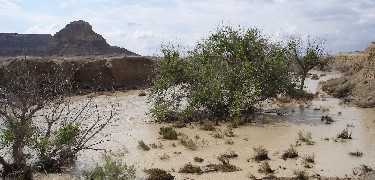 A 20 km segment of Chaco Wash courses through the park. Its flows are derived from summer thunderstorms and winter snowmelt within a 2,175 km2 watershed. The wash is presently incised into a steep-walled arroyo which has a well-developed floodplain and a small inner channel on the arroyo floor.