Kin Bineola and Kin Ya' a Great Houses CLOSED

There is no public access.
Reservations required to attend equinox sunrise program

To attend the equinox sunrise program on Monday, September 22 call the visitor center at 505-786-7014. Program will be limited to 100 participants.
Management
Laws and Policies | Park Planning | Getting Ready for 2016

Park Designations
International Dark Sky Park - August 19, 2013
World Heritage Site - December 8, 1987
Chaco Culture National Historical Park - December 19, 1980
Chaco Canyon National Monument - March 11, 1907



Did You Know?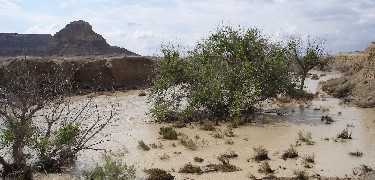 A 20 km segment of Chaco Wash courses through the park. Its flows are derived from summer thunderstorms and winter snowmelt within a 2,175 km2 watershed. The wash is presently incised into a steep-walled arroyo which has a well-developed floodplain and a small inner channel on the arroyo floor.