Kin Bineola and Kin Ya' a Great Houses CLOSED

There is no public access.
Class Orientation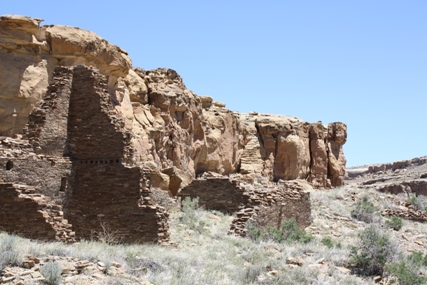 Park resources are extremely fragile. The following PowerPoint will help your class understand how to protect these resources during your visit. Please show "Preparing for a Visit to Chaco" to your group or class. A script for each slide has been provided in the notes section of the slides.
Did You Know?

Archeologist Patricia Crown discovered evidence of cacao in a cylinder jar from Chaco! This may be the earliest importation and use of cocoa north of where it is grown. Cacao is now processed into chocolate, but the Mayans and (later) the Chacoans may have consumed a bitter beverage. More...