Kin Bineola and Kin Ya' a Great Houses CLOSED

There is no public access.
Class Orientation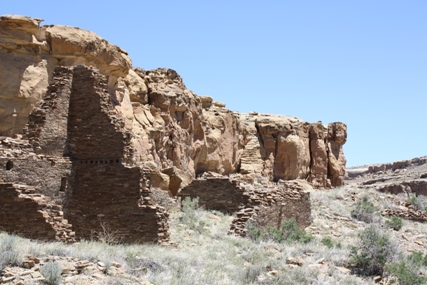 Park resources are extremely fragile. The following PowerPoint will help your class understand how to protect these resources during your visit. Please show "Preparing for a Visit to Chaco" to your group or class. A script for each slide has been provided in the notes section of the slides.
Did You Know?

The park considered a number of ideas for mitigating the damage that would be done if Threatening Rock fell. Proposed solutions included using dynamite to destroy it, anchoring it to the canyon wall with cables, or clearing out the rock debris behind it. It fell on January 22, 1941.