No Access to Kin Bineola

There is currently no access the the Kin Bineola Great House due to road damage.
Class Orientation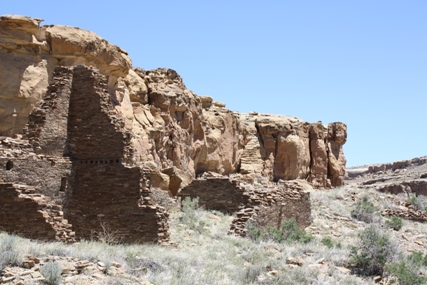 Park resources are extremely fragile. The following PowerPoint will help your class understand how to protect these resources during your visit. Please show "Preparing for a Visit to Chaco" to your group or class. A script for each slide has been provided in the notes section of the slides.
Did You Know?

Many buildings got the names you see at the park today during an exploration under Lieutenant James Simpson in 1849. Simpson recorded the names given to him by one of his guides, Carravahal. They have linguistic origins in Spanish, Navajo, and Hopi.