Kin Bineola and Kin Ya' a Great Houses CLOSED

There is no public access.
Class Orientation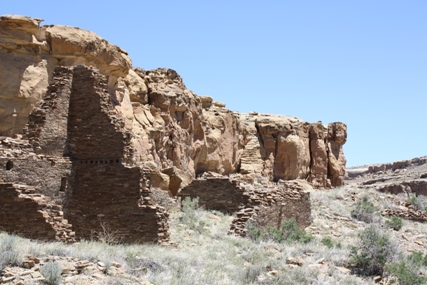 Park resources are extremely fragile. The following PowerPoint will help your class understand how to protect these resources during your visit. Please show "Preparing for a Visit to Chaco" to your group or class. A script for each slide has been provided in the notes section of the slides.
Did You Know?

Richard Wetherill came to Chaco Canyon in 1896 and worked with the American Museum of Natural History. He operated a ranch and trading post there until his death in 1910. To keep warm during the frigid Chaco winters, Richard burned low-grade coal from a mine he constructed.