Closures - Wilder Brigade Monument and Hwy 27 By-Pass Picnic Area

The interior of the Wilder Brigade Monument (Tour Stop #6) at Chickamauga Battlefield and the US Highway 27 Picnic Area will be closed from December 1, 2013, to March 15, 2014.
Tullahoma Campaign Bus Tour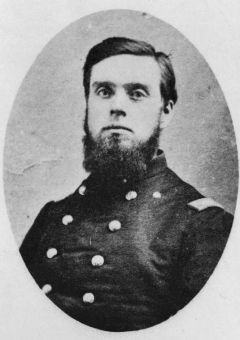 Library of Congress
The Friends of Chickamauga & Chattanooga National Military Park are now accepting reservations for a tour on Saturday, June 22 featuring Park historian, Jim Ogden. The day long bus tour will visit sites associated with the dramatic and strategic military actions associated with the Tullahoma Campaign, June 24 - July 6, 1863.
The bus will depart from the parking lot at Renaissance Park in North Chattanooga at 7:30 a.m. and return at 6 p.m. Along the route, Jim Ogden will offer commentary of events at Liberty Gap, Guy's Gap, Shelbyville, Skullcamp Bridge, Hoover's Gap, Manchester, Tullahoma, Elk River Bridge, Dechard, Cowan, the University of the South, in Tennessee, and Stevenson, Alabama.
Lunch, snacks and parking are included in the tour price of $60 for Friends members and $70 for the general public. Reservations may be made by calling the Friends' office at 423-648-5623, mailing a check to the Friends of the Park, PO Box 748, Chattanooga, TN 37401, or by visiting the Friends' website at www.friendsofchch.org.
Did You Know?

There were Six Civil War Union officers whose military record helped them to become President of the United States of America: Brig.-Gen., USV, Andrew Johnson, General Grant, Bvt. General Hayes, Maj.-Gen. Garfield, Bvt.-Gen. Harrison and Brevet Major McKinley.