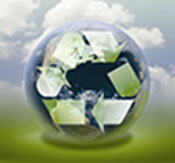 Chickamauga and Chattanooga National Military Park is constantly moving forward with sustaining the environment employees have been charged with preserving and protecting since 1890. So far in FY2013, the national military park has recycled 1,063 lbs. of paper, 1,041 lbs. of cardboard, 5,828 lbs. of aluminum, 8,780 lbs. of metal and 75 tires from Chickamauga Battlefield, Lookout Mountain Battlefield, Moccasin Bend National Archeological District and other park units.

Did you know recycling one aluminum can saves enough energy to keep a 100-watt light bulb burning for almost four hours or run a television for three hours?
Chickamauga and Chattanooga National Military Park has recycled 5,828 lbs of aluminum in FY2013. That is equivalent to 192,324 aluminum cans! With that much weight in aluminum being recycled, a 100-watt light bulb could burn for 769,296 hours (32,054 days) or run a television for 576,972 hours (24,041 days).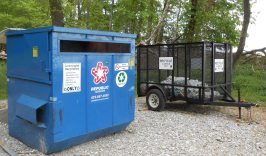 Chickamauga and Chattanooga National Military Park's Environmental Management System (EMS) committee recently converted an old mowing trailer into an aluminum recycling trailer. Recyclable materials continue to be placed in the park's "Commingled Recyclables" dumpster with the exception of aluminum. All money received from recycling remains in the park, helping with routine maintenance and programming.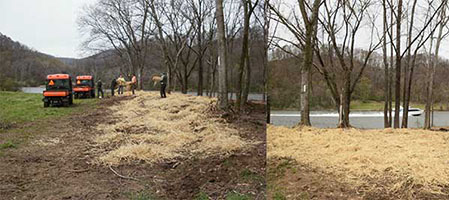 The maintenance division recently cleaned up an dumpsite on Moccasin Bend that included 75 tires. Through aggressive cleanup by CHCH NMP, these tires can now be recycled/shredded for use as fuels, rubber asphalt paving applications, etc. Rough tire shreds have many uses such as embankment fill or can be used for landfill projects.
Tire dumping creates a potential threat to human health and the environment. The curved shape retains water that creates an ideal habitat for rodents and mosquitoes.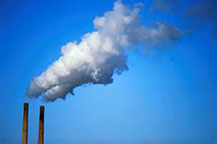 The Environmental Management Systems committee has been looking for ways to prevent pollution in the future. Presently an on-going energy systems analysis of park buildings will identify major energy consuming equipment (lighting, heating ventilation and air-conditioning systems, motors, etc.). A list of energy conservation measures will be developed based on the data collected. Retrofits to equipment will reduce electricity usage in the park's buildings.
Much of the electricity produced in the United States is made by burning fossil fuels (coal) which releases greenhouse gases into the atmosphere. Old cooling equipment contains refrigerants (fluorocarbons) that escape into the atmosphere and contributes heavily to global warming and depletion of Earth's ozone layer. By reducing our electricity use, we can reduce fossil fuel emissions.