Rising River Waters Can Kill!

Watch for rapidly rising river levels on the Chattahoochee River and its tributaries. Water released from dams and heavy rain can turn a day on the river into a tragedy! More »
Call for Water Release Schedule

With colder temperatures you can expect longer and more frequent water releases. For water release schedule info, call 1-855-DAM-FLOW (1-855-326-3569) for Buford Dam and 404-329-1455 for Morgan Falls Dam. Save numbers to your cell! More »
Bald Eagle siting
A bald eagle (Haliaeetus leucocephalus) was sited this morning approximately 1 mile downstream of the Johnson Ferry Bridge.  Dennis Teague called in with this exciting report.
Usually this magnificent raptor is seen closer to the Morgan Falls dam, but in recent years the sitings have been from East Palisades and the Devil's racecourse areas of the park.
We do keep an observation log, so if you happen to see, hear, or experience something unique or interesting, please let us know.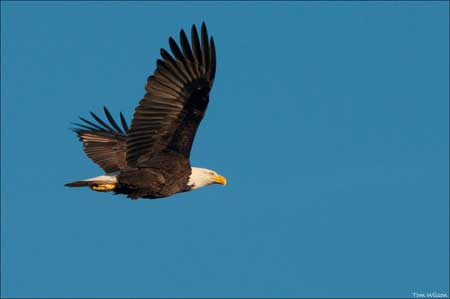 Post A Comment
Did You Know?

Prehistoric people would shelter under the large rock overhangs found along the Chattahoochee River. Indian village sites once flourished along this rich corridor of fertile soils.