Alcohol Ban for Visitor Safety

From June 1 through August 31, the consumption or possession of alcoholic beverages without a permit is prohibited. During Music Under the Stars concerts, alcohol may be purchased within the memorial boundary. More »
Construction Activity Near E Paisano Drive and S San Marcial Street

If entering the park from E Paisano Drive and S Marcial Street please be extra cautious. Pay close attention to the temporary road signs during the ongoing construction activity there.
Indoor Activities (Actividades Interiores)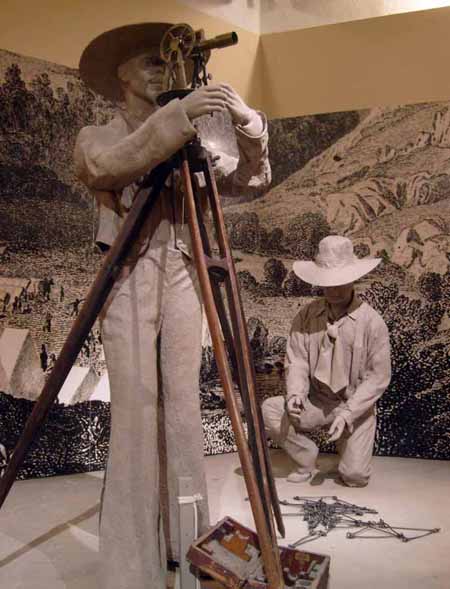 NPS
The Memorial offers a number of activities to participate in while visiting the park. Self-paced activities include viewing the History Museum, and visiting the three gallery spaces.
Scheduled programs include Junior Ranger Crafts and the Junior Ranger Program.
Be sure to also check out the Calendar of Events to find out what's going on in the Memorial's theater nightly.
El Memorial Chamizal tiene varíos actividades cuando visitan el parque. El Museo Historico y tres galerias.
Programas incluye el Junior Ranger Crafts y Programa Junior Ranger.
Tambien va el Almanace o Calendario de Eventos del Teatro.
Did You Know?

Depending on the time of year you visit Chamizal National Memorial, you may see up to four different species of hummingbirds. These include the Broadtailed (pictured), Rufous, Black-Chinned, and Anna's hummingbirds. More...