Park Fun (Divercion en el Parque)
Whether you pack a picnic, ride a bike through the trails, or participate in kid-orientated programs, Chamizal is a place for the family to explore the park and spend time with each other.
El Chamizal es un lugar por la familia a hacer picnic, andar en bicicleta, o participar en programas de niño.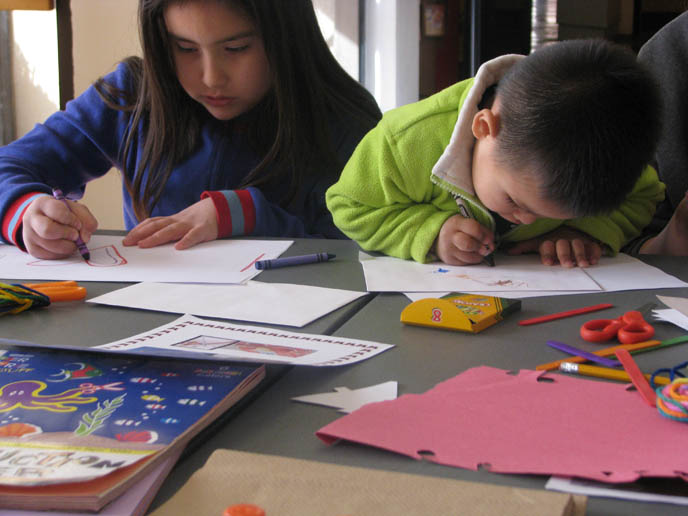 NPS Photo
Junior Ranger Saturday Crafts!
Explore world cultures through crafts at Chamizal! Beads, yarn, glue and scissors are just some of the items used to investigate what life is like in other parts of the globe. Families delve into hands-on activities and discover the similarities among world cultures through simple craft projects during this hour-long program. Past crafts include Greek Worry Beads, Japanese Mixuhiki (gift wrapping), Corn Husk Dolls, and Goodwill Message Flags.
Saturday Crafts is held at 11 am on the third Saturday of each month. The program and art material are free. Contact Chamizal staff for more information (915) 532-7273 x113.
______________________________________________________________________________________