The Memorial focuses on developing cross-curricular lesson plans that meet state standards and teach about the significance of the park. Many of these lessons can easily be modified to meet the needs of students from other grade levels.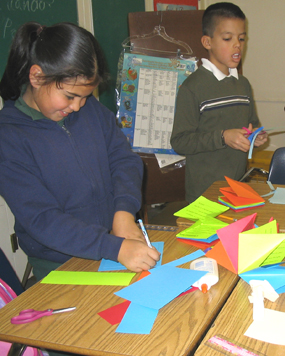 Shhh... just for teachers!

From the inside scoop on becoming a Teacher-Ranger to workshop schedules, you'll find it here. Read More

Kids' Gallery

Chamizal and our story are the focus of these kid-created works. Read More

Distance Learning Opportunities throughout NPS

Find distance learning opportunities for many of the 391 NPS sites throughout the country.