Donations
You can make a gift to benefit our park either directly to the National Park Service or to our primary nonprofit, tax exempt support organization, the Los Paisanos de El Chamizal. If you make the gift directly to the park, the entire gift will be used for the purpose you and the park agree upon. No administrative cost is deducted from your gift directly to the National Park Service. Your check will be deposited in a government account and the full amount will be spent as you intended. Most parks have separate donation accounts for park-specific projects and programs for which you can earmark your gift. Government accounts are non-interest bearing and cannot generate interest between the time it is deposited and the time it is spent.
The advantage of making your gift check out to the Los Paisanos de El Chamizal, our park Friends Group, is that the amount will be deposited in an interest bearing account to assist park-prioritized requested projects or programs.
For more information about direct donation or donation to our Friends Group contact Acting Administrative Officer Washington Watley at (915) 532-7273 x 107.
---
Visitors to the park can give direct cash or check gifts through our donation boxes. Unlike entrance fees, 100% of donated funds stay in this park. A donation box is located in the Los Paisanos Gallery in El Paso, Texas. You may also mail donations to:
Chamizal National Memorial
800 S. San Marcial
El Paso, Texas 79905
---
Historic objects, manuscripts, books and other related items that have a direct relationship with Chamizal may be donated to the park's museum collection, where they are preserved for future generations to enjoy and learn. Contact Catherine Johnson at (915) 532-7273 x 110 to discuss anything you are considering donating to the park's collection.
NPS
Chamizal's Bookstore
Chamizal National Memorial's bookstore offers one-stop shopping for unique items representative of the border region culture and style. Visit Chamizal National Memorial's bookstore page to view a sampling of our products. In addition to finding one of a kind gifts, books, and mementos you also support interpretive and education programs at Chamizal National Memorial.

The Chamizal National Memorial Bookstore is operated by Western National Parks Association, a private, non-profit organization, whose mission is to promote preservation of the national park system and its resources by creating greater public appreciation through interpretation, education, and research.

WNPA operates 62 bookstores at national parks and monuments in the western United States. Net proceeds are used to support the interpretive and research programs of the parks. To become a member of this organization or to find other publications by Western National Parks Association, visit their online bookstore at http://www.wnpa.org.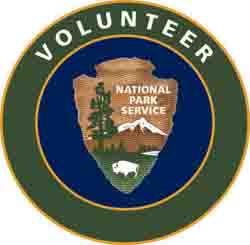 Volunteer
Are you looking to become more involved with your community, learn new skills, and/or explore what is it like to work at a national park? If so, then you have what it takes to be a VIP (Volunteer-in-Parks) at Chamizal National Memorial. Read more about Chamizal's VIP program and how to become a VIP.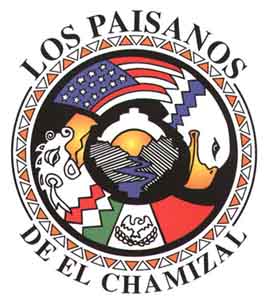 Chamizal's Friends Group: Los Paisanos
Are you interested in becoming an advocate for the Chamizal? Read more about the park's only advocacy group, Los Paisanos de El Chamizal, and get involved with your national park!