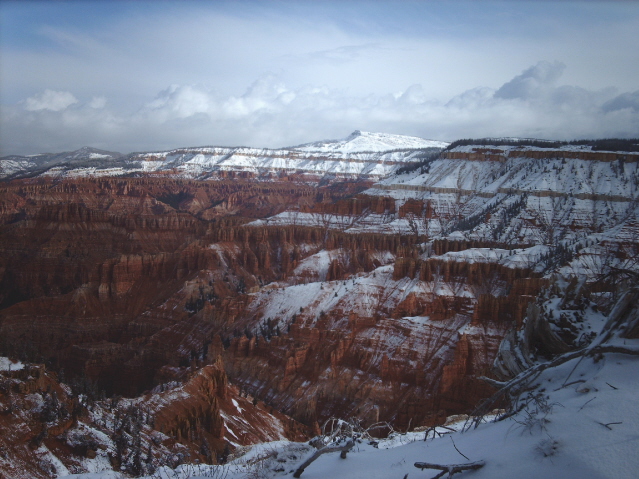 Courtesy of Harry Brown
Experience the sparkling white beauty of winter at Cedar Breaks. There are many activities available in the Monument during the winter for those who are unafraid of a little cold weather. When the Scenic Drive is closed with the first heavy snowfall in mid-November until late May, it becomes a groomed trail through the Monument for visitors on skis, snowshoes and snowmobiles.
Be sure to stop by the at the north Alpine Winter Ranger Station at the north Alpine Pond Trailhead and warm up with a cup of hot chocolate. The Yurt is staffed by volunteers on weekends, weather permitting.

Plan ahead and be prepared for sudden weather changes. Please remember that The Yurt is the only visitor facility available during winter weekends. Cell phone reception is unreliable in this area. Be aware that snow drifts can be 10-20 feet deep due to prevailing winds. When planning your winter trip, it is recommended that you notify friends or family of your plans and expected return time. Remember: your safety is your responsibility.
Utah State Highway 143 between Parowan and Panguitch, Utah, is kept open all winter, except during and immediately after heavy snowstorms. Snow tires and/or chains are required on this road for winter travel from November 30th through March 1st.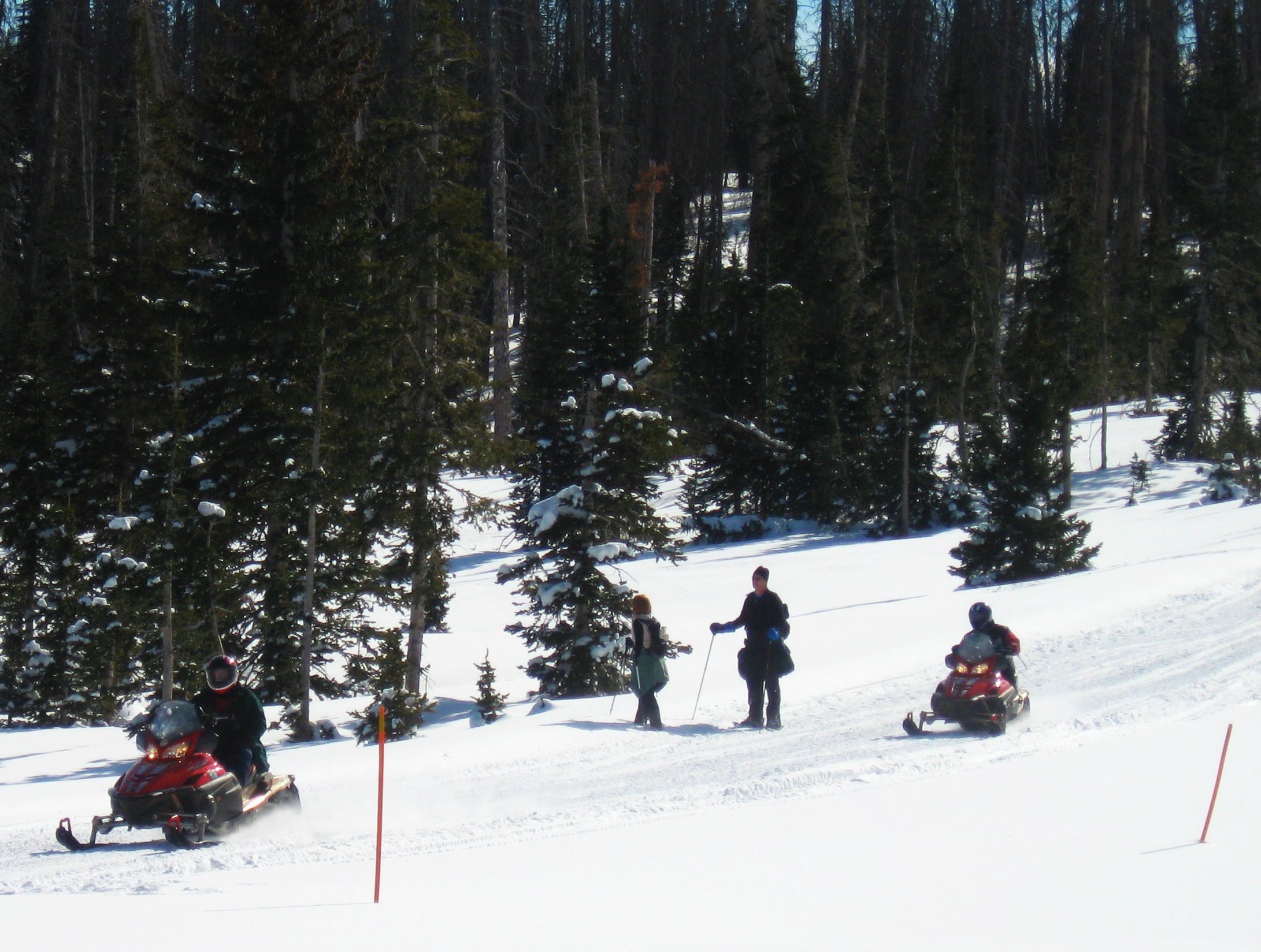 Special Note on Snowmobile Use
Snowmobile travel is allowed by special regulation only on the marked, groomed trail that follows the road base of Utah Highway 148. This is the only legal path of travel through the monument. Those wishing to stop at viewpoints are asked to walk, snowshoe, or ski while off-trail. Please observe all trail markers and closure signs. Violators can be fined up to $5,000 and snowmobiles impounded.
Outside of Cedar Breaks, there are other opportunities for snowmobiling. Established trails exist and connect across the Cedar Mountain Complex, many of which are regularly groomed. Please visit the Cedar Mountain Snowmobile Complex website or view the trails map. Private property is generally closed to public use and the US Forest Service has been maintaining a closure at Deer Valley.
As always, please ride safe, wear a helmet, and don't drink and drive!