Road Closures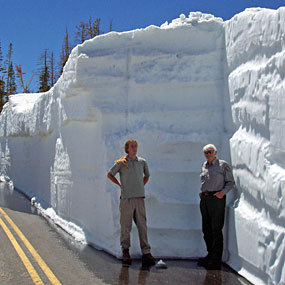 CEBR/NPS
The Cedar Breaks Scenic Drive (SR 148) is open seasonally. Due to harsh winter conditions all visitor facilities are typically closed from mid-October through early June.
The Cedar Breaks Scenic Drive remains open to vehicular traffic until snow and heavy drifting occur, normally anywhere from late October to early December. Winter recreational activities begin once there is sufficient snow depth for cross-country skiing, snowshoeing, and snowmobiling.
Please call the monument headquarters, 435 586-9451 to check the status of the road before traveling to Cedar Breaks.


Did You Know?

When the Southern Paiute occupied this region, they referred to it as "u-map-wich," which translates to "the place where the rocks are sliding down constantly."