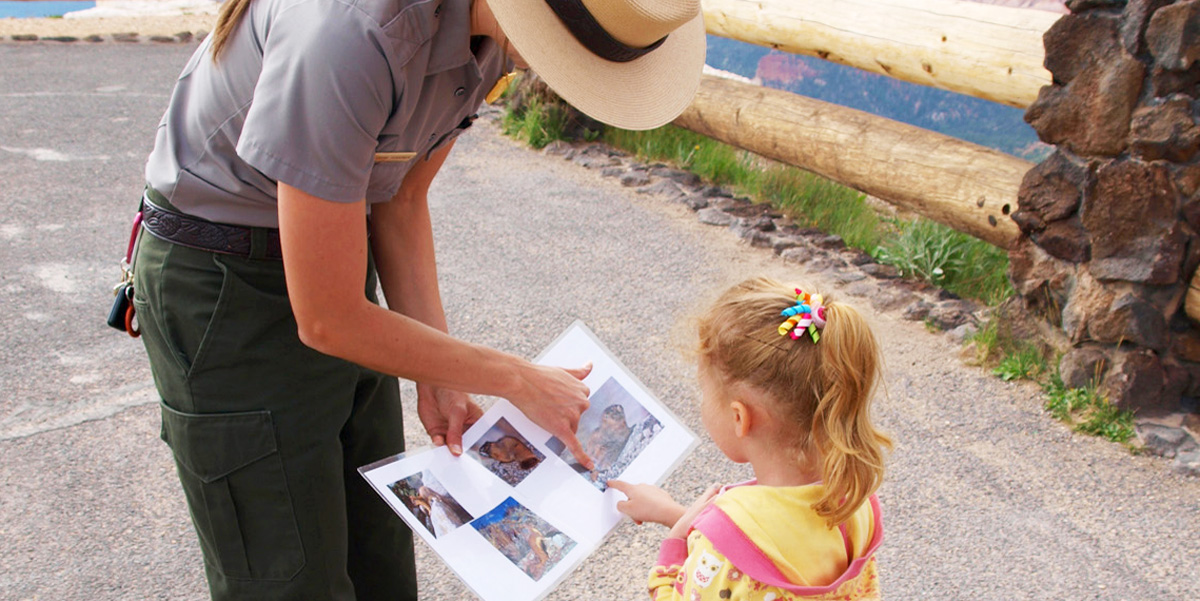 NPS Photo
These publications are freely distributed by the National Park Service. All require Adobe Acrobat Reader for viewing.
Download our Junior Ranger Booklet and print at home! You can complete it and then mail to Cedar Breaks, or visit us in person to earn your Junior Ranger Badge!
Make sure to include your name and mailing address and we will send you back the signed certificate, booklet, and your badge!
Geology
An brief overview of how Cedar Breaks was formed. The different geologic processes that formed the Breaks are discussed.
History
An introduction of the history of Cedar Breaks. The historic significance of the Civilian Conservation Corps and their importance to Cedar Breaks, the old Historic Lodge, and the Southern Paiute who occupied the area are all discussed.
Lightning
Discusses the relevance of lightning at a higher elevation. The threats and safety associated with lightning.
Why Are The Trees Dying?
As you travel up the mountain and throughout the Monument, you will notice many dead spruce trees. This brochure offers you an explanation of what happened.
Wildflowers
Cedar Breaks is home to a wide variety of wildflowers. This brochure is illustrated with some of Cedar Breaks most commonly found flowers.