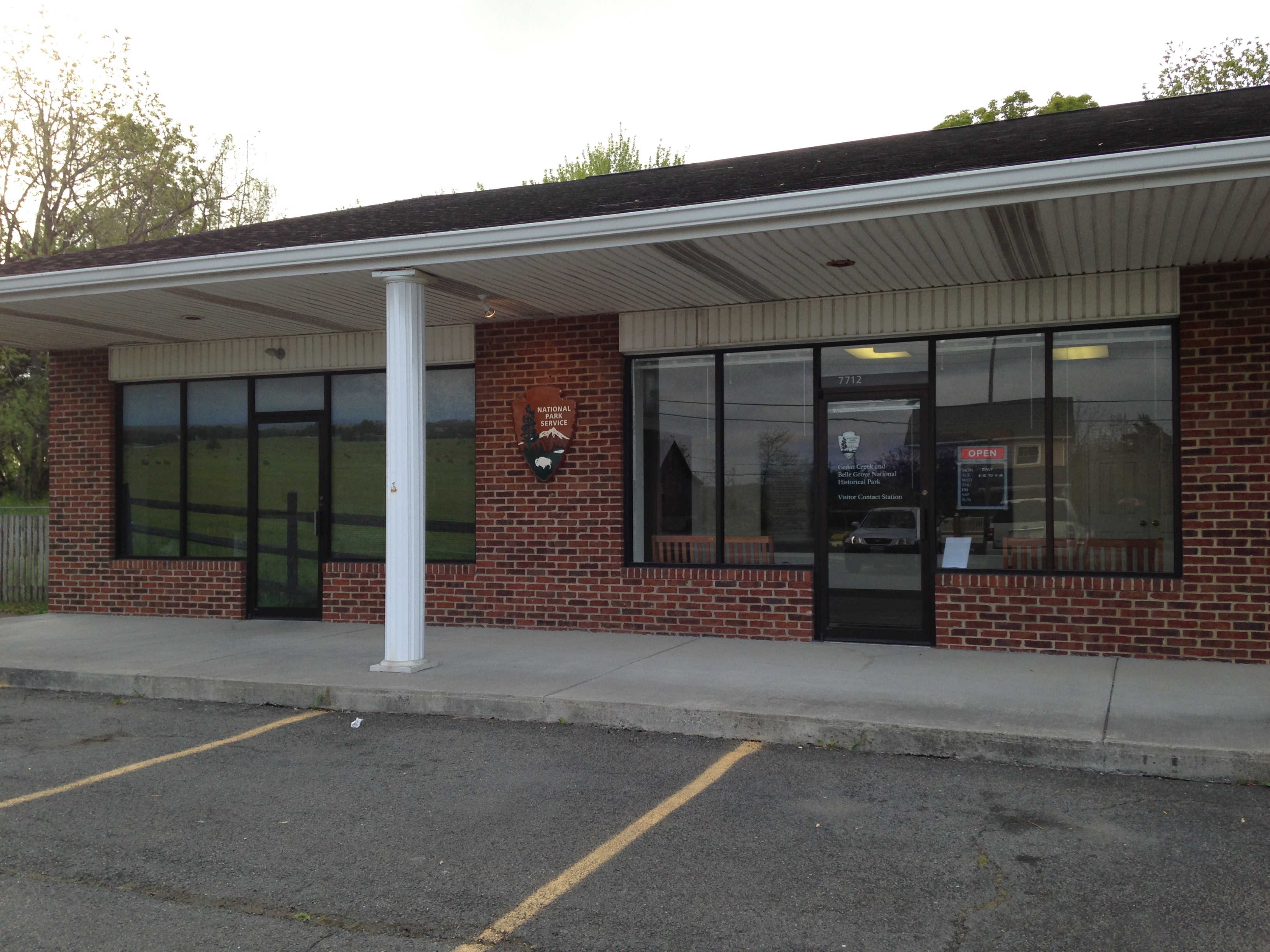 NPS
Cedar Creek and Belle Grove NHP Visitor Contact Station is open.
The exhibits feature the many stories related to the Shenandoah Valley's History.

The Visitor Contact Station is located at 7712 Main Street, Middletown, VA. Stop in to find out about the Park, the Partners, information about Self Guided Battlefield Driving Tours, pick up brochures, and to learn about things to do during the Summer of 2013.
Plan your visit to Cedar Creek and Belle Grove National Historical Park by following the links on this page. Located just outside of Middletown, Virginia, you will want to plan for a full day to visit the park and discover:
The story of the battle of Cedar Creek, the decisive battle than ended the Confederate hold on the Shenandoah Valley.
Visit Belle Grove, the antebellum plantation home of Isaac Hite, brother-in-law of President James Madison.
Plan your visit knowing the hours of operation for the NPS Visitor Contact Station, Belle Grove, Cedar Creek Battlefield Foundation, and Hupp's Hill Civil War Park.
A Partnership Park
Cedar Creek and Belle Grove NHP is a "partnership park," in which the National Park Service works with several Key Partners to create and manage the park and its resources. These Key Partners are all non-profit or governmental organizations and include:
Partner Sites Information and Events page.
Cedar Creek and Belle Grove NHP is a park-in-development, only being created by Congress in 2002. Although there are over 3,700 acres within the park's authorized boundary, over half of this is still privately owned. Therefore, much of the battlefield is not accessible to the public. Nearly all of the remaining land (approximately 1,500 acres) and buildings are preserved and administered by the Key Partners.
Four sites, Cedar Creek and Belle Grove NHP Visitor Contact Station, the Cedar Creek Battlefield Foundation Headquarters, Hupp's Hill Civil War Park and Belle Grove Plantation Manor House, are open to the public. All are good places to start learning the many stories of Cedar Creek, Belle Grove and the Shenandoah Valley (see Things to Do).