Volunteer
Come Be a Part of the Soul of America
Cedar Creek and Belle Grove National Historical Park
Seeking Volunteers for "Park Day" Projects
Middletown, VA ----- The National Park Service and the Cedar Creek Battlefield Foundation are seeking volunteers to complete work projects being planned for "Park Day" on Saturday, March 28th. This annual hands-on preservation event, created and sponsored by the Civil War Trust, brings history enthusiasts nationwide together in an effort to help keep our heritage not only preserved, but pristine. Started in 1996, battlefields and historic sites across the country take part in Park Day, in order to complete maintenance projects large and small.
At Cedar Creek and Belle Grove National Historical Park, both the National Park Service and the Cedar Creek Battlefield Foundation (CCBF) are organizing different maintenance projects on their properties.These projects will both preserve historic resources and properly prepare them for the upcoming visitor season.
The National Park Service will have volunteers perform a variety of tasks associated with the newly opened trail to the 8th Vermont Monument.Work will include trail improvement, trash removal and fence work.Volunteers are being asked to bring work gloves, a shovel or rake and to wear sturdy work boots. Water and safety equipment will be provided by the park.The work project will last from 8:00 am to 12:00 pm. For planning purposes, prospective volunteers are being asked to pre-register by Saturday, March 21st. For more information, or to register, call (540) 869-3051 or email: e-mail us
Volunteers will gather at the Visitor Contact Station (7712 Main Street, Middletown, VA) at 8:00 am on Saturday, March 28th and then carpool to the project site. Following the work project, the National Park Service will offer a ranger program on the role of the 8th Vermont Regiment at Cedar Creek.
The Cedar Creek Battlefield Foundation's Park Day projects include trail maintenance along the 19th Corps trenches, fence repairs, maintenance and trash pickup around the Heater House property and other items as needed. Volunteers are asked to bring gloves
Cedar Creek and Belle Grove National Historical Park and its partners are currently in the process of planning new trails in the park, along with other visitor infrastructure, such as signage and interpretive waysides. These projects will thus open up preserved tracts of land within the park that have previously been inaccessible to visitors."Park Day is a wonderful opportunity for local citizens, history enthusiasts and supporters of our national parks, to take an active part in preserving the historic resources of Cedar Creek and Belle Grove and to make them more accessible to the public," according to Site Manager Amy Bracewell. "Both the National Park Service and the Cedar Creek Battlefield Foundation welcome everyone who would like to volunteer and help take care of the national park in their own back yard."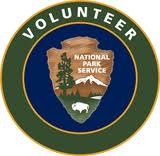 Visitor Services Volunteer at Cedar Creek and Belle Grove National Historical Park
Do to such a wonderful response for our Volunteer needs, we no longer need Volunteers to commit to a weekly scheduled shift.
Here is a description of a Visitor Services Volunteer:
Volunteers in Visitor Services are in constant contact with the visiting public, working on the front-line, answering questions related to the national significance of the park and providing information on the local area. Visitor Services volunteers also keep a watchful eye on the park resources, meeting visitors informally and helping the visitors have an enjoyable park experience.
As a park in development we need enthusiastic volunteers who will assist in a variety of ways that include:
Visitor Services
Research
Writing
Photography
Assist with Web and Social Media development
Feel free to apply, and we will determine whether your skills will help with new or ongoing projects that need assistance.
Come and Join Us!
For more information contact us at:
Phone: 540-869-3051
Email: e-mail us
Mail: Cedar Creek and Belle Grove NHP
Attn: Volunteer Coordinator
PO Box 700
Middletown, Virginia 22645
Cedar Creek and Belle Grove NHP is a great place to work.
The park is located in the northern (Lower) Shenandoah Valley of Virginia, preserves and interprets key historical sites and events related to the American Civil War and the rich cultural heritage of the valley. Established in 2002, the park encompasses the site of the Union victory at the Battle of Cedar Creek, and Belle Grove Plantation, the antebellum house and estate built by Major Isaac Hite, Jr., and his wife, Nelly Madison Hite, sister of President James Madison.
A Partnership Park
Cedar Creek and Belle Grove National Historical Park, still in development, has been established as a partnership park in which the National Park Service works with several non-profit partners as well as private individuals/owners to manage park grounds and resources and provide visitor access. Of the 3,700 acres authorized by Congress as within the park's boundaries, approximately 2,200 acres remainin private hands and are not open to the public. The remaining 1,542 acres, including landscapes and historic structures, are preserved and managed by the Key Partners. These Key Partners, all non-profit or governmental organizations,include:
The National Trust for Historic Preservation
Belle Grove, Inc.
Shenandoah Valley Battlefields Foundation
Cedar Creek Battlefield Foundation
Shenandoah County, Virginia
Very Important People
Volunteering is an American tradition that has made an immeasurable contribution to communities, organizations, and individuals throughout the country. Today's volunteers are active, dynamic, creative individuals who possess the skills, desire, patience, and time to accomplish a wide variety of tasks.
Volunteers-In-Parks are Very Important People (VIPs)! In Fiscal Year 2005, 137,000 volunteers donated 5.2 million hours to your national parks at a value of $91.2 million.VIPs come from all over the world to help preserve and protect America's natural and cultural heritage for the enjoyment of this and future generations. Volunteers of all ages give of their time an dexpertise to help achieve the National Park Service mission.
VIP Program Mission
The National Park Service Volunteers-In-ParksProgram (VIP) was authorized by Public Law 91-357 enacted 1970. The primary purpose of the VIP program is to provide a vehicle through which the National Park Service can accept and utilize voluntary help and services from the public. The major objective of the program is to utilize this voluntary help insuch a way that is mutually beneficial to the National Park Service and the volunteer. Volunteers are accepted from the public withoutregard to race, creed, religion, age, sex, sexual orientation, national origin,or disability.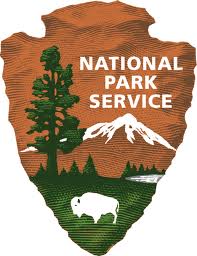 Mission of the National Park Service
The National Park Service preserves unimpaired the natural and cultural resources and values of the national park system for the enjoyment, education, and inspiration of this and future generations. The Park Service cooperates with partners to extend the benefits of natural and cultural resource conservation and outdoor recreation throughout this country and the world.