Things To Know Before You Come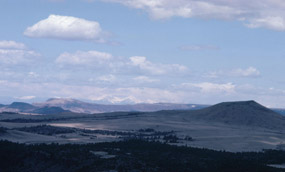 Come see the world, or at least about 8,000 square miles of volcanic field, from the top of Capulin Volcano.


Did You Know?
Lizards and other reptiles need to warm up in the sun. Visitors to Capulin Volcano often see lizards scurry into rock crevices when startled.