Road Work

When entering the park, watch out for road crew on April 16. Flaggers are on site to guide traffic to the visitor center. The vistor center and Volcano Road are open. Please call for more information.
Things To Know Before You Come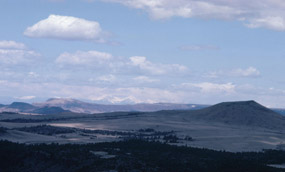 Come see the world, or at least about 8,000 square miles of volcanic field, from the top of Capulin Volcano.


Did You Know?
The crater of Capulin Volcano is 1 mile in circumference and a paved trail allows visitors to travel around the rim.