Visitor Center Restroom Construction

Beginning Jan. 30, 2014, the visitor center restrooms will be under construction. Please check with a ranger for an available restroom if needed.
Things To Know Before You Come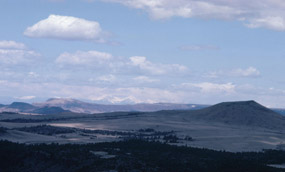 Come see the world, or at least about 8,000 square miles of volcanic field, from the top of Capulin Volcano.


Did You Know?
Despite its small size, roughly 800 acres, Capulin Volcano National Monument still has predators that hunt within the park's boundaries. These predators include both Black bear and Cougar.