Outdoor Activities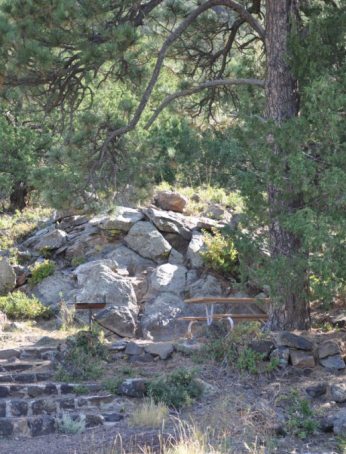 NPS E. UPCHURCH
Opportunities to explore Capulin Volcano from top to bottom are available for all ages and abilities. The Volcano Road provides vehicle access to the top, winding around the volcano with spectacular views in all directions, as well as into the crater. Hiking trails vary from the paved Crater Rim Trail at the top, to unimproved trails winding around Capulin's base.
Hiking or bicycling the Volcano Road is only permitted in the morning before the gate opens to vehicles, and in the evenings after gate closing. This is due to the narrow and winding nature of the road.

Did You Know?
The crater of Capulin Volcano is 1 mile in circumference and a paved trail allows visitors to travel around the rim.