Slaughter Canyon Cave Tour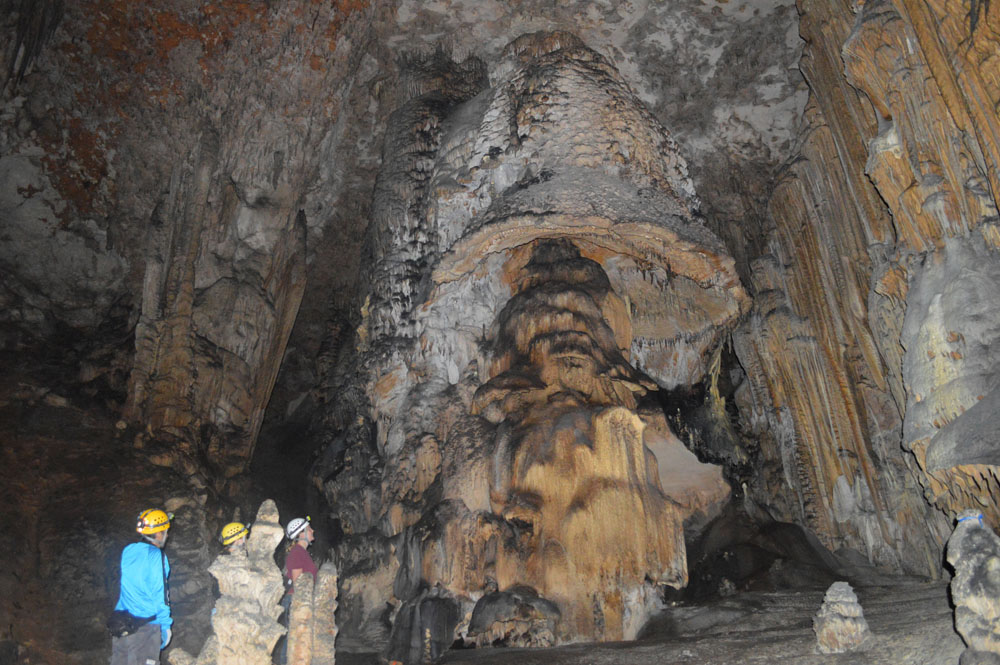 NPS Photo/Pam Cox
Slaughter Canyon Cave is a moderately-strenuous adventure tour. This tour will take you into an underground wilderness without electricity, paved walkways, or modern conveniences. The cave trails are narrow, uneven, and very slippery. In this wild cave, darkness is broken only by the flashlights and headlamps of rangers and tour members. Highlights of the tour may include the 89-foot high Monarch, one of the world's tallest columns; the Christmas Tree, a sparkling, crystal-decorated column; and the Chinese Wall, a delicate, ankle-high rimstone dam. Old bat guano mining excavations attest to the human history and impact in the cave.
Reservations are required for Slaughter Canyon Cave. Make reservations by calling 877.444.6777 or visit Recreation.gov.
Cost: Tickets are $15.00 for adults and $7.50 for children, Senior and Access Pass holders.
Duration: 5.5 hours
When: Check the tour schedule posted online.
Where: The tour meets at the Visitor Center where you will caravan in your vehicle.
The strenuous half-mile hike up to the cave entrance takes 30-45 minutes.
Requirements: Three (3) AA batteries.
Sturdy hiking shoes, drinking water, sunscreen and a hat are recommended.
Walking sticks are allowed on the hiking trail to the cave entrance, however, NOT allowed inside the cave.
All tour participants must be age 8 or older. Anyone under 16 must be accompanied by an adult.
In an effort to prevent White-Nose Syndrome at Carlsbad Caverns National Park, tour participants will NOT be allowed to enter cave areas with shoes, clothing, and/or equipment until they have been screened and cleaned.
Tour Schedule

When does your tour start? Please pick up your tickets at the visitor center ticket desk 30 minutes prior to tour time. Read More

Make reservations online or call 1.877.444.6777.

There's limited space on guided tours... make your reservations now!

Cave Tours

What tour is right for you?! Read More