Temporary Closure

Portions of the park will be closed from approx. 3:00 PM, Friday, September 19, 2014 through Sunday, September 21, 2014. Picnic areas and campgrounds will remain open. Call the visitor center for additional information 301-663-9388.
Weddings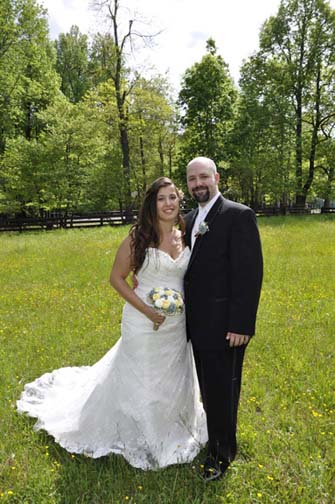 NPS Photo
Catoctin Mountain Park provides a beautiful setting for weddings. A Special Use Permit is required to hold a wedding in Catoctin Mountain Park, regardless of group size. The application fee is $100. Complete the form below to apply and mail to the address listed on the form.
See the photo gallery below for photos of some weddings that have taken place at Camp Greentop in Catoctin Mountain Park.
Did You Know?

Visitors in Catoctin Mountain Park may gather morel mushrooms for personal consumption. Morels are found in a variety of habitats but generally they seem to be found in wet soil that is high in organic matter and shaded by trees, especially hardwoods. Favorite locations are closely guarded secrets!