Temporary Closure

Portions of the park will be closed from approx. 3:00 PM, Friday, September 19, 2014 through Sunday, September 21, 2014. Picnic areas and campgrounds will remain open. Call the visitor center for additional information 301-663-9388.
Things To Know Before You Come
Catoctin Mountain Park is open all year. Park Central road closes in the winter months and occasional temporary partial park closures when requested for additional security.

Closures are posted on the News Releases page. Please check before your visit to avoid any inconvenience or disappointment.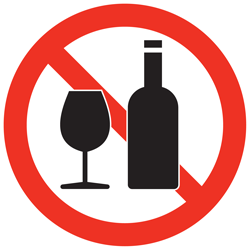 Alcoholic beverages are prohibited from all park areas administered by Catoctin Mountain Park, unless authorized by a permit issued by the Superintendent.


Did You Know?

The brook trout is a very colorful fish native to the streams of Catoctin. It is actually not a trout as its common name implies, but is a charr, a close cousin to the trout in the salmon family. Brown and rainbow trout are also present in Catoctin's streams but are not native to the eastern US.