Temporary Closure

Portions of the park will be closed from approx. 3:00 PM, Friday, September 19, 2014 through Sunday, September 21, 2014. Picnic areas and campgrounds will remain open. Call the visitor center for additional information 301-663-9388.
Owens Creek Campground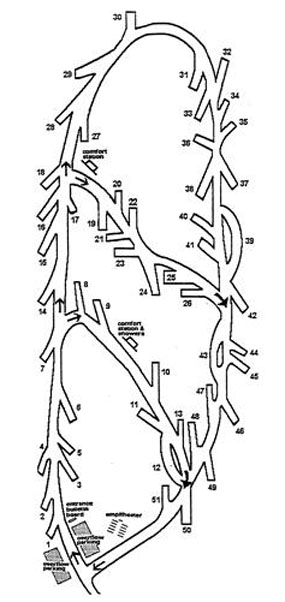 NPS Image
Owens Creek Campground
is a 50 site campground that offers family camping in a wooded setting.
There is a maximum trailer length of 22 feet. There is space for 1 vehicle to park at the individual campsite and very limited overflow parking.
A picnic table and grill are provided at each site. There are two comfort stations with flush toilets and one comfort station has a hot shower. There are no hook-ups.
Our
campground hosts
reside at site #10, whenever the sign is out. These volunteers are in residence to assist you with any problems that may occur during your visit.
Catoctin Mountain Park has banned the use of firewood from outside the Park. This ban will protect the forest from destructive insects that could have a devastating effect on Park trees. Don't worry though, you can still make s'mores! Firewood is available for a fee of $5 per bucket.
For more information: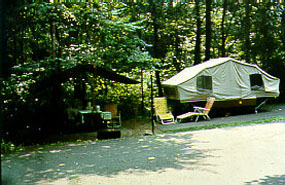 NPS PHOTO
50 sites are available during the season. For information about the campground please call (301) 663-9388.
Directions to Owens Creek Campground
.

Did You Know?

Early April, 1942 a basic training school for the Office of Strategic Services (OSS) was opened at Area B (Catoctin Mountain Park).The school evolved into primarily paramilitary training with British Captain William Fairbairn, "Fearless Dan" or "Shanghai Buster" as it's most famous instructor.