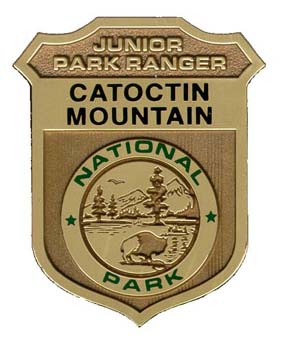 NPS Photo
---
Explore Learn Protect with our Junior Ranger Program
Complete this self-discovery workbook to receive your badge! Participants will learn about park wildlife and cultural resources with stories, fill-in-the-blank, puzzles, and games. Participants also go on a short hike to complete a trail activity.

Allow roughly 1 hour to complete the workbook and 1 hour for the trail activity.
Pick up a copy in our Visitor Center or download a copy to work on while you drive here: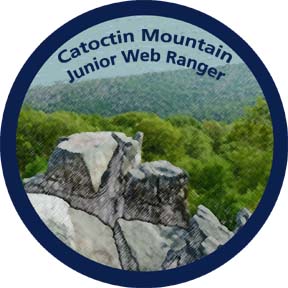 Become a Catoctin Mountain Junior Web Ranger
Do you want to discover some of the wonders of Catoctin Mountain Park and have some fun? If so, then these activities are for you!
The National Park Service also offers a National
Web Ranger
program so even if you are not able to visit a national park you can still be a web ranger. This web-safe environment collects no personal information. Web Rangers complete an activity and receive a secret code word. After completing an adventure (5 activities) the secret words can be redeemed for a reward.