Oakland Plantation Garden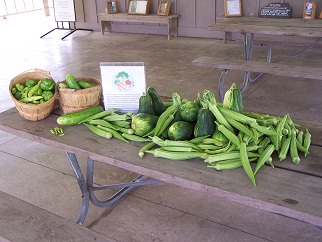 Park Staff invites you to experience our small garden. We have planted seasonal crops which were traditionally grown by the Oakland Plantation Community.
In the spring our garden has tomatoes, okra, peppers, peas, squash, egg plant, and other vegetables. We also have cotton and tobacco; both traditional cash crops on the plantation.
Did You Know?

Today a few of the direct descendants of Oakland's enslaved (such as Marvin Toussaint, great-great grandson of Minique Toussaint, an Oakland fiddler and carpenter) now actively participate in local historic preservation of African American institutions.