Oakland Plantation Garden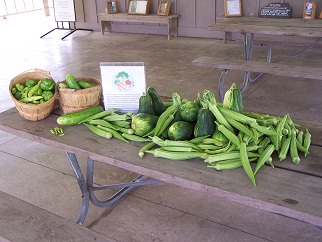 Park Staff invites you to experience our small garden. We have planted seasonal crops which were traditionally grown by the Oakland Plantation Community.
In the spring our garden has tomatoes, okra, peppers, peas, squash, egg plant, and other vegetables. We also have cotton and tobacco; both traditional cash crops on the plantation.
Did You Know?

Gabe Nargot was a cotton gin engineer whose African-born grandmother had been enslaved at Oakland. Gabe Nargot was the last person living at Oakland who had been enslaved there, and the ruins of his cabin are located in the area of the Slave/Tenant quarters.