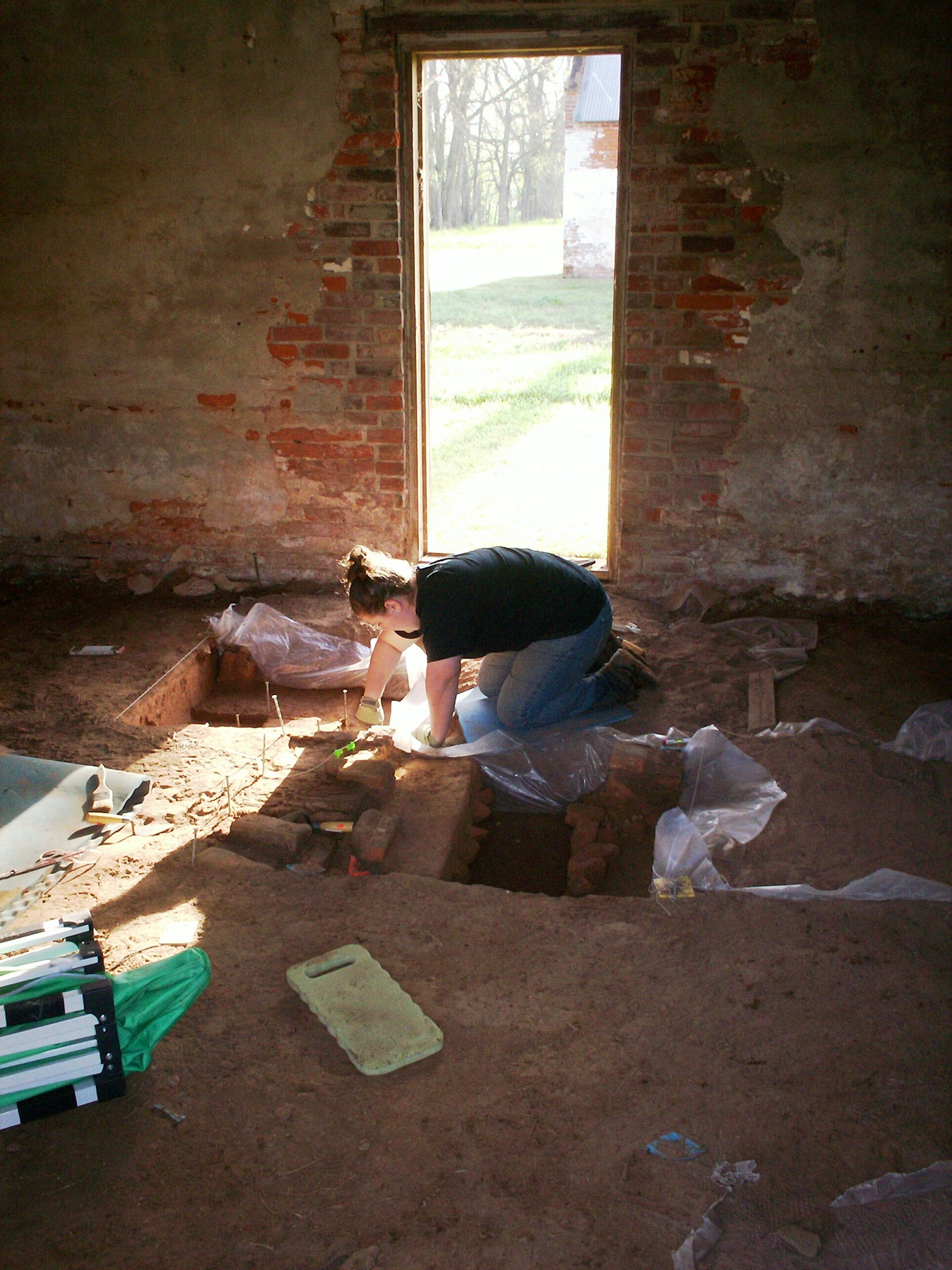 NPS - CARI Photo
Archeological studies are important tools for meeting the park's mission of preservation and education.
Subsurface Investigations of Oakland Plantation
and
Subsurface Investigations of Magnolia Plantation
are useful for understanding the plantations' complex histories.
In 1994 the Cane River Creole National Historical Park was formed by an Act of the U.S. Congress and in 1998 the park service took physical possession of the 44 acre plantation grounds and begin intensive restoration of the existing historical structures. Many of the structures on the Oakland Plantation grounds were in a deteriorated state. The National Park Serive rehabilited these structres and started to apply a limewash to help in the preservation process.
To view the restoration work click "Before-and-After Rehabilitation."