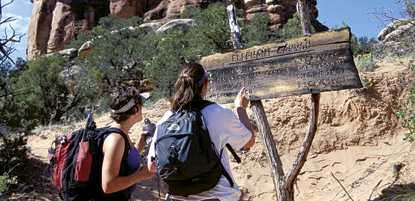 NPS Photo by Neal Herbert
Most visits to Canyonlands involve hiking, biking, boating or four-wheel driving in the park's backcountry. Overnight trips are common. For day trips, the Island in the Sky is the most accessible district, offering expansive views from many overlooks along the paved scenic drive, as well as several short hiking trails.
Follow the links below to read more about each activity and start planning your visit today.