BOARDWALK CLOSURE AT PLAYALINDA

Boardwalk #3 at Playalinda is closed for repair/replacement. This closure will be remain in effect for up to 8 weeks.
ChemTreat Conducting Maintenance of Exotic Plants

Southeastern ChemTreat will be conducting maintenance of exotic plants on Shipyard & other islands within Canvaveral Nat'l Seashore for approximately 1 month. More »
Park Closures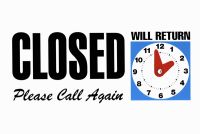 Closure Notices

This section includes notices regarding temporary park closures, primarily due to weather-related events, NASA launch operations, or temporary closures of parking areas & boardwalks for maintenance or repair.

For recorded park status information, call (321) 867-4077

07-08-14: Boardwalk # 3 at Playalinda closed today for repairs/replacement. This closure will remain in effect for up to 8 weeks.

---
Road Closure Notices
Did You Know?

The manatees that live in the Indian River Lagoon are in the seashore in the summer, and go south to find warmer water in the winter.