BOARDWALK CLOSURE AT PLAYALINDA

Boardwalk #3 at Playalinda is closed for repair/replacement. This closure will be remain in effect for up to 8 weeks.
ChemTreat Conducting Maintenance of Exotic Plants

Southeastern ChemTreat will be conducting maintenance of exotic plants on Shipyard & other islands within Canvaveral Nat'l Seashore for approximately 1 month. More »
Commercial Harvesting Permit Renewals

Commercial Harvesting Permits will no longer be issued to new applicants. Only those who had a valid commercial harvesting permit in 2014 are eligible to renew for the 2015 permit year, which runs from October 1, 2014 through September 30, 2015
Park Closures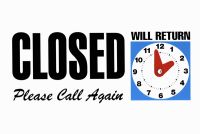 Closure Notices

This section includes notices regarding temporary park closures, primarily due to weather-related events, NASA launch operations, or temporary closures of parking areas & boardwalks for maintenance or repair.

For recorded park status information, call (321) 867-4077

07-08-14: Boardwalk # 3 at Playalinda closed today for repairs/replacement. This closure will remain in effect for up to 8 weeks.

---
Road Closure Notices
Did You Know?

Canaveral National Seashore is located along the "frost line of central Florida" creating a unique assemblage of temperate and subtropical plants. A plant survey in 1975 showed Turtle Mound, one of our archaeological sites, to be the northernmost location for eight species of subtropical plants. More...