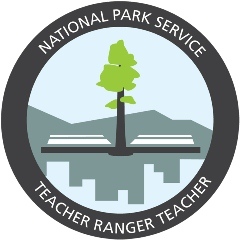 National parks enrich the lives of many in this nation. They provide access to the powerful ideas, values, and meanings associated with the remarkable cultural, natural, and recreational heritage of the United States. The National Park Service (NPS) strives to provide opportunities for all Americans to connect to their national heritage through the national parks. However, these opportunities are lacking for some children.
The Teacher-Ranger-Teacher program provides a solution: connecting students to their national parks through a teacher in their school.
Cape Lookout National Seashore is looking for a local teacher interested in fostering a strong connection between local schools and their National Park. Working as a Teacher-Ranger at Cape Lookout National Seashore during the upcoming summer season will allow the teacher to bring their expertise to the park and take a deeper knowledge of the park back to their classroom.
This position is open to current teachers working in any grade level or subject area. For more information, please contact Wouter Ketel at 252-728-2250 ext. 3005 or Wouter_Ketel@nps.gov.
Applications are due on May 23, 2014.
Download the 2014 application here (208 KB, pdf)
Benefits
To Teacher-Rangers:
Obtain a wide range of new knowledge and skills by working with park staff and partners
Enhance their curriculum in multiple content areas
Gain access to a wide array of teaching resources and tools
Begin or extend a life-long personal connection with national parks
To Schoolchildren:
Provide an opportunity to connect to their nation's heritage in new and creative ways
Learn about the possibilities for volunteering and paid employment with the National Park Service
Receive new tools and resources for exploring natural and cultural history
To Cape Lookout National Seashore:
Opportunity to reach new or under-served audiences
Build a network of enthusiastic, knowledgeable educators who are able to teach their students and colleagues about the ethics and issues of heritage conservation
Enrich the park visitor experience through the programming and visitor service offered by the teacher-ranger