Experience the natural and cultural resources of Cape Lookout National Seashore that offer numerous opportunities for outdoor education. Teachers will be able to help develop language arts, math, science, and social studies activities to take back to the classroom. These workshops will also familiarize teachers with logistics and safety considerations of fieldtrips to the seashore.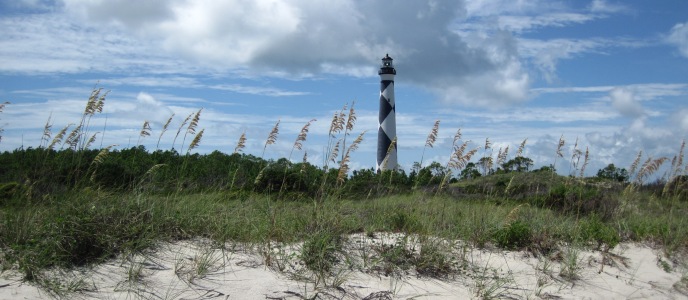 NPS Image, Kerby Price
Refreshments, ferry transportation, and course materials will be provided. Teachers will need to bring a lunch that can be eaten in the field, water, sunscreen, bug spray, hat, sunglasses, outdoor clothing, rain jacket, and sturdy footwear.
Each workshop is limited to 30 participants. To register for one or more of these workshops, please complete the 2013 Teacher Workshop Registration Form (pdf, 149 kb). Submit your registration to:
252-728-2160 (FAX)

Wouter_Ketel@nps.gov

Cape Lookout National Seashore
Attn: Teacher Workshops
131 Charles Street
Harkers Island, NC 28531
Registration Due: June 12, 2013
Upcoming Workshops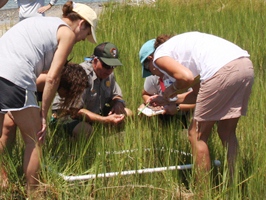 Hidden Diversity, Storied History
Monday, August 5, 2013 from 9AM to 5PM
From the plant species and habitats of the Harkers Island nature trails to the complex ecosystem found along the sound, explore the diverse flora and fauna of the national seashore. Then, uncover the story of the Cape Lookout Lighthouse and the keepers who dedicated their lives to protecting strangers from the hazards of Lookout Shoals. Tour the Keepers' Quarters Museum and get a "keeper's view" of the island from the top of the lighthouse. This workshop is offered free of charge.
This workshop is open to 4th-12th grade teachers. 0.7 CEU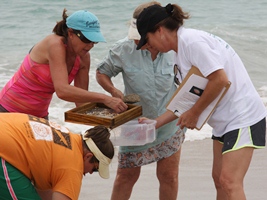 Great and Small: from Whales to Mole Crabs
Tuesday, August 6, 2013 from 9AM to 5PM
Two curriculum units will be covered in this workshop. First, discover some of the largest animals found of the North Carolina shores, migratory whales, and unearth the history of local whaling communities. Then, collect data in a mole crab density survey activity to identify necessary and favorable habitat conditions. This workshop is offered free of charge.
This workshop is open to 4th-12th grade teachers. 0.7 CEU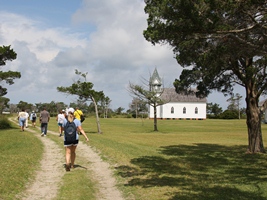 Portsmouth: A Walk Back in Time
Thursday, August 8, 2013 from 9AM to 5PM
Once one of the largest ports in the state, Portsmouth is now a village frozen in time. Tour this historic village and discover life on the Outer Banks in the 1800s and beyond. This workshop is offered free of charge.
This workshop is open to 4th-12th grade teachers. 0.7 CEU