Foundation Statement
The
Cape Krusenstern National Monument Foundation Statement
is a formal description of the monument's core mission. It is a foundation to support planning and management of the monument.
The foundation is grounded in the monument's legislation and from knowledge acquired since the monument was originally established. It provides a shared understanding of what is most important about the monument. This Foundation Statement describes the monument's purpose, significance, fundamental resources and values, primary interpretive themes, and special mandates.
Did You Know?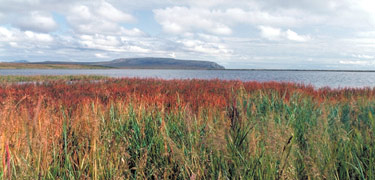 In 1980, with the passage of ANILCA (Alaska National Interest Lands Conservation Act), much of the traditional homeland of the Inupiat Eskimos of Northwest Alaska became national parks, preserves, monuments, and wildlife refuges.