Off-Road Vehicle Regulations

Please check here for information on how to get your Off-Road Vehicle (ORV) permit. More »
Your Safety
Cape Hatteras National Seashore is a beautiful place to visit. But like any place full of natural wonders, there are some safety considerations to keep in mind.
Ocean Swimming Safety
One of the most important things to know before coming to the beach is ocean swimming safety.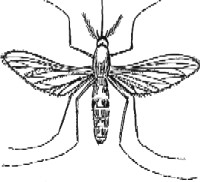 Insects at Cape Hatteras
Insects have always been a part of life at Cape Hatteras. Visitors should be prepared for insects by bringing appropriate clothing and/or insect repellant.
Biting Flies: also called "yellow flies" or "deerflies", are most active in late spring and appear again in August.
Chiggers: are small red mites. Chigger "cures" are ineffective because the bug is gone before the itching begins. Chiggers live in grassy areas.
Mosquitos: certain mosquitos can be vectors of disease. Wearing repellant with DEET will reduce the chances of being bitten.
Sand Gnats: the tiny sand gnat (also called the "sand fly" or "no see-um") appears in large numbers during mild temperatures.
Ticks: There are many species of ticks on the Outer Banks. Wearing insect repellant, tucking pants into socks, and inspecting for ticks after a visit is recommended when venturing into grassy areas and the maritime forests.
Avoiding the "OUCH"!
Our seashore is beautiful but, often on the beach and in the sound and ocean waters, you'll find dangerous debris. You may come across sharp objects such as broken seashells, crabs, cactus, and sand spurs. People add to that with glass, metal, fishhooks, and nails. Hot sand can burn unprotected feet. Think "safety" before leaving your vehicle and protect your feet from these hazards.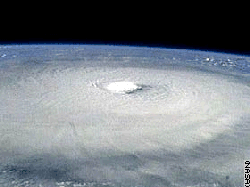 NASA
Hurricane Information
Hurricane season runs June 1st through November 30th. Although tropical storms can occur off the North Carolina coast at any time during hurricane season, the strongest tropical storms typically impact the North Carolina coast mid-August through September. Your two best sources of hurricane preparedness and evacuation information are NOAA's Hurricane Preparedness website and the Dare County Emergency Management website.
What to Do During a Hurricane Watch (watch meaning that a hurricane is possible within 36 hours):
Listen regularly to a NOAA Weather Radio or local radio stations for updated information. Hurricanes can change direction, intensity and speed very suddenly. A storm that was a minor threat several hours ago can quickly escalate to a major threat.
Fill your car's gas tank. If advised to evacuate, you may be caught in traffic, idling for long periods of time. Gas stations along the route may be closed.
Listen to the advice of local officials and evacuate if they tell you to do so.
Others will be concerned about your safety, so call a loved one or friend outside of the storm area. Tell them that you are aware of the storm and advise them of your plans.
What to Do During a Hurricane Warning (warning meaning that a hurricane is expected within 24 hours or less):
Keep posted to local radio stations for updated information and official instructions. Local officials will advise leaving only if they truly believe your location is in danger. It is important to follow their instructions as soon as possible. It takes many hours for an organized evacuation. Roads may become blocked as the storm conditions worsen, preventing a safe escape.
Call your check-in contact so someone will know where you will go in case of an evacuation.
Pack all of your belongings to save time if the evacuation is announced.
Check before returning to the Outer Banks. The area may remain closed to visitors for several days after a storm passes.
American Red Cross Health and Safety tips website

provides information on heat related health issues.

Understanding beach and wave terminology . . .

will help you be a safer swimmer.

NOAA rip current information

Check the current rip current risk and learn how to escape them. Read More

For current tropical storm/hurricane information

check out the National Hurricane Center
Did You Know?

The U.S. Weather Bureau Station on Hatteras Island was built in 1901 and was one of 11 stations built around the country. It is one of only three remaining stations nationwide, and the only one in the nation restored to its 1901 condition. The station was reopened in 2007 to house a visitor center.