Schedule of Events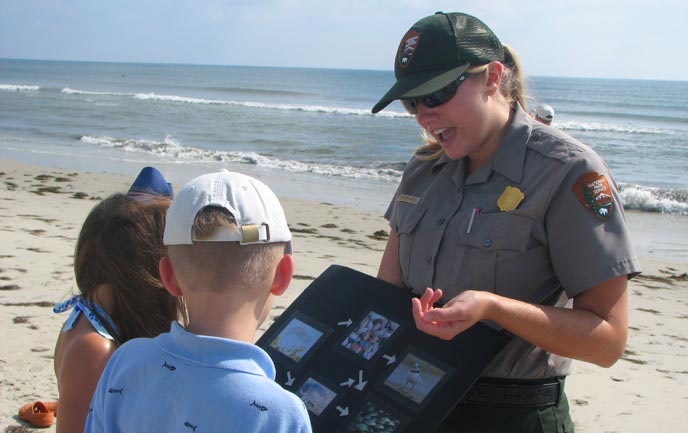 NPS
Ranger programs are available at various locations throughout the park during the spring, summer, and fall. These programs range from guided tours of Bodie Island Lighthouse to learning how to snorkel. Use the calendar below to access our current schedule of ranger programs.

Search for Events
Sorry, but there are no events between 10/31/2014 and 11/01/2014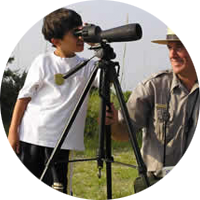 NPS
Junior Ranger Program
Become a junior ranger and earn a badge. Ask about this program at any of our visitor centers.
Did You Know?

When the Home sank on Diamond Shoals off of Cape Hatteras in 1837, there were only two life jackets for all 130 people on board. Ninety people died. Congress passed the Steamboat Act the next year, requiring all vessels to carry one life jacket per passenger.