Off-Road Vehicle Regulations

Please check here for information on how to get your Off-Road Vehicle (ORV) permit. More »
Schedule of Events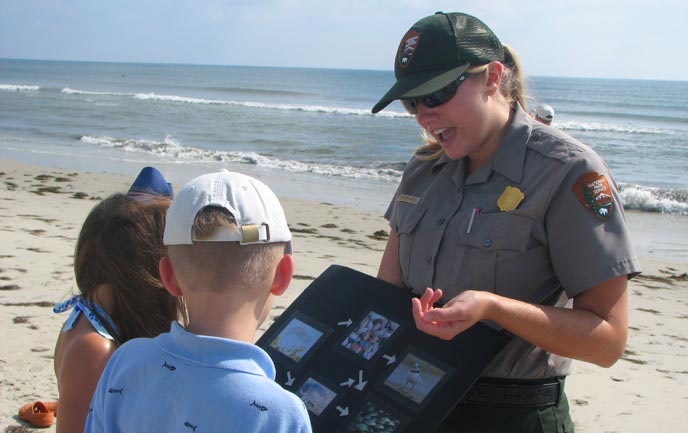 NPS
Ranger programs are available at various locations throughout the park during the spring, summer, and fall. These programs range from guided tours of Bodie Island Lighthouse to learning how to snorkel. Use the calendar below to access our current schedule of ranger programs.

Search for Events
Events Upcoming for April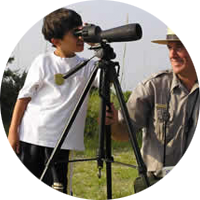 NPS
Junior Ranger Program
Become a junior ranger and earn a badge. Ask about this program at any of our visitor centers.
Did You Know?
The Cape Hatteras Lighthouse is the tallest brick structure ever moved. When it was built in 1870, it stood 1,500 feet from the shore. By 1999, the lighthouse was within 100 feet of the ocean. To protect it from the encroaching sea, it was moved inland a total of 2,900 feet over a 23-day period.