Schedule of Events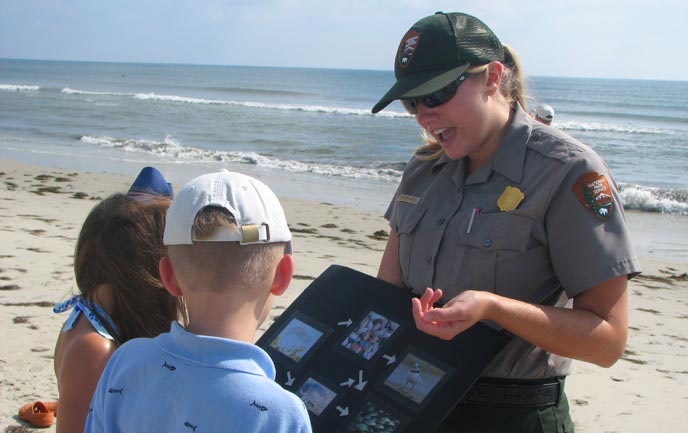 NPS
Ranger programs are available at various locations throughout the park during the spring, summer, and fall. These programs range from guided tours of Bodie Island Lighthouse to learning how to snorkel. Use the calendar below to access our current schedule of ranger programs.

Search for Events
Sorry, but there are no events between 10/15/2014 and 11/01/2014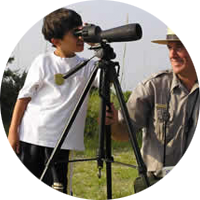 NPS
Junior Ranger Program
Become a junior ranger and earn a badge. Ask about this program at any of our visitor centers.
Did You Know?

This is not a space alien, even though it has a transparent body, wings, and a very large eye. Giant water fleas grow up to 2 cm long, and are a food source for small fish that shelter in the sound. You can swim with them in the sound-side waters off Cape Hatteras National Seashore.