Off-Road Vehicle Regulations

Please check here for information on how to get your Off-Road Vehicle (ORV) permit. More »
Schedule Of Events
Use the calendar below to access our current program schedule!
Download the 2013 edition of the park newspaper, In The Park.

Search for Events
Sorry, but there are no events between 11/27/2013 and 12/01/2013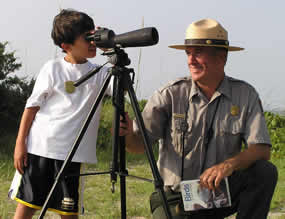 NPS
Join us!!
Fort Raleigh National Historic Site

Schedule of Events Read More

Wright Brothers National Memorial

Schedule of Events
Did You Know?

Cape Hatteras National Seashore, a Globally Important Bird Area, is a critical natural landform along the Atlantic Flyway - serving as a major resting and feeding grounds for migratory birds. More...