Long-Range Interpretive Plan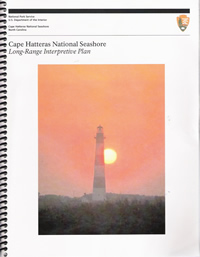 Interpretive and educational services are an important component of the experience that the National Park Service provides to park visitors and local communities.
The Cape Hatteras National Seashore Long-Range Interpretive Plan offers a vision for the future of interpretation at the Seashore. Achievement of the recommendations outlined in this plan is based on the receipt of funding and on coordination with park partners.
Cape Hatteras National Seashore Long-Range Interpretive Plan