Nauset Marsh Trail Footbridge Temporary Closure After Labor Day

A small footbridge on the Nauset Marsh trail will be closed for repair for two weeks following Labor Day. Ask at the visitor center for detour information.
Sections of Boardwalk Closed at Red Maple Swamp Trail

Sections of the boardwalk at the Red Maple Swamp Trail have been closed due to structural deterioration and safety concerns. Check at Salt Pond Visitor Center for the current status of this trail, and for your safety, remain out of closed areas.
Selection Process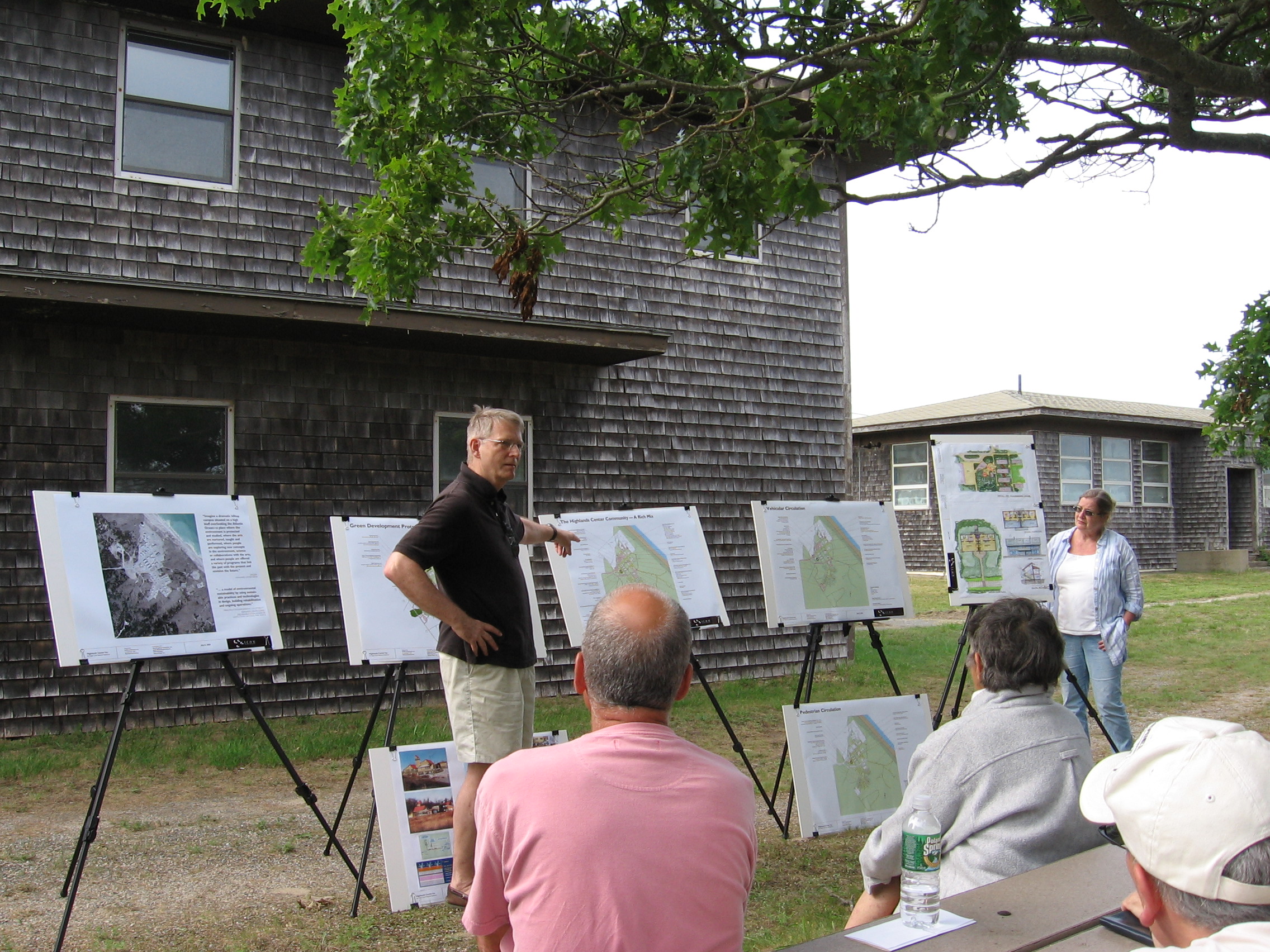 NPS
_____________________________________________________________
_____________________________________________________________
Program Partner lease proposals will be reviewed by NPS on their individual merits and in comparison to other proposals received. Proposals will be evaluated by NPS under the following criteria:
· The compatibility of the organization's proposed use with respect to the preservation, protection and visitor enjoyment of the park, and with respect to the Highlands Center mission of fostering creative work, communication and learning related to the arts, science, and environment;

· The financial capability of the organization to carry out the terms of the lease, including financing building renovation, capital improvements and intended uses;

· The experience of the organization demonstrating the managerial capability to carry out the terms of the lease;

· The ability and commitment of the organization to conduct its activities in an environmentally sustainable manner; and

· The extent to which the organization's proposed use emphasizesoff-season or year-round activities rather than just summer season use.
If your proposal is selected by NPS for negotiation of a lease, NPS will enter into negotiations with you to finalize the lease terms. Presently, lease terms are anticipated to be about 20-30 years. If the negotiations are successful, you will enter into a Program Partner lease with NPS. No binding obligations are assumed by either you or NPS until a lease is signed by both parties.
Legal and financial considerations regarding Program Partner leases are contained in the following documents:
Appendix D. Legal and Financial Lease Details
Did You Know?

The hydrologic system of lower Cape Cod consists of four distinct ground-water lenses, or flow cells, which receive recharge through precipitation. Other hydrologic features besides groundwater include kettle ponds, freshwater wetlands (vernal ponds), freshwater streams, and estuarine wetlands.