Access to the Coast Guard Beach in Eastham will be closed Tuesday, May 21.

Access to the Coast Guard Beach in Eastham will be closed Tuesday, May 21, from 6:00 AM to 3:00 PM so seashore staff can create an accessible path in advance of the summer season.
Storm damage, construction affecting access at seashore locations; reduction in programming

Due to erosion, there is no beach access at Nauset Light and Marconi beaches. Access at the Marconi Site is limited. Parts of the Nauset Marsh and Red Maple Swamp trails are closed. Nauset Bike Trail construction is underway. More »
Partner Goals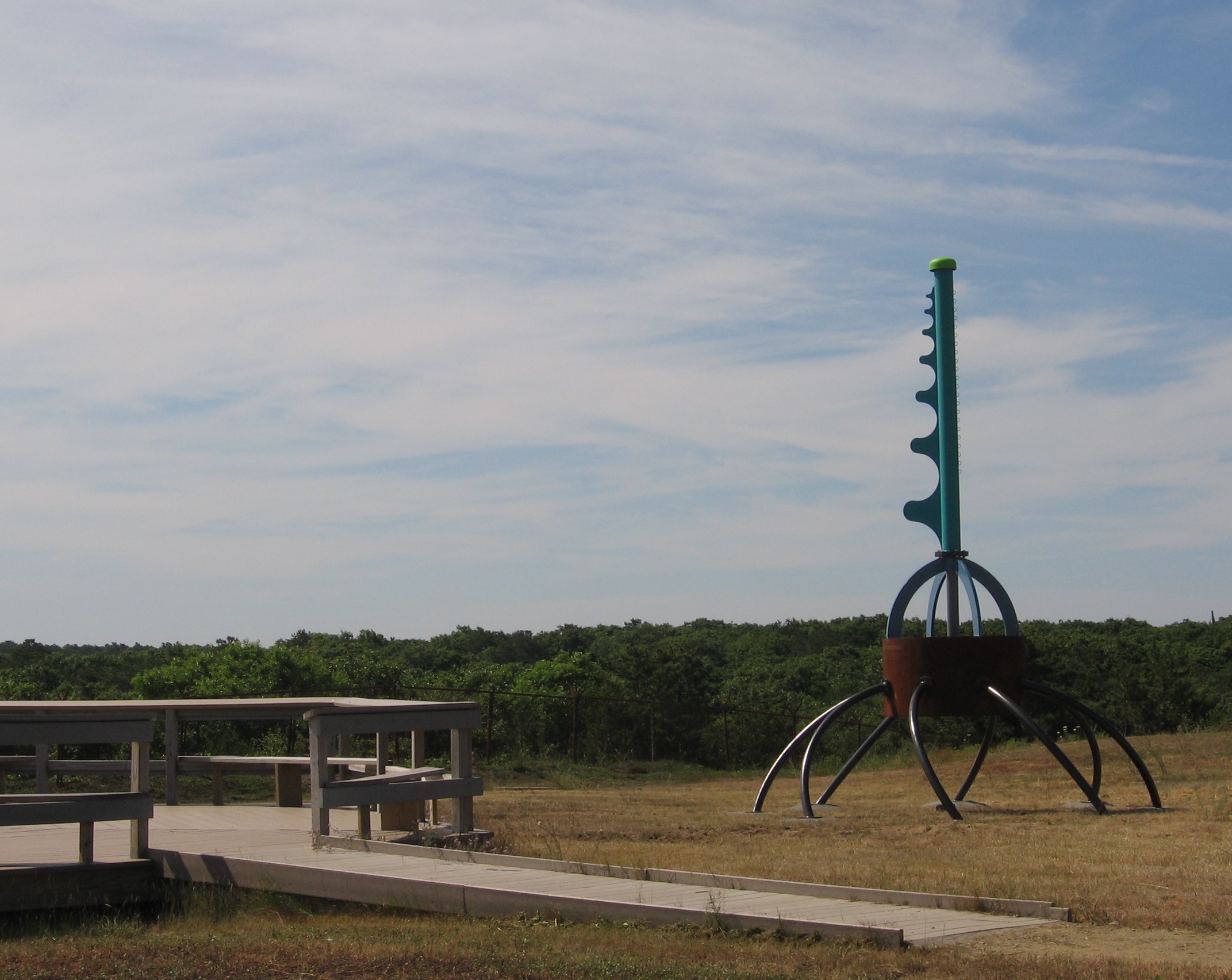 NPS
_________________________________________________________
_________________________________________________________
Programmatic
Program Partners are the heart of the Highlands Center, generating ideas, programs, and activities compatible with the mission of the Highlands Center and building local, regional, national, and possibly even international support. Program Partners' ability to provide interesting activities furthering the mission of the Highlands Center, rehabilitate facilities, be economically sustainable, and build widespread support for the Center and the NPS is of great importance.
Program Partners Will:
· Engage in activities and offer programs that further the mission of the Highlands Center and the NPS, advancing educational, interpretive and research objectives;

· Enhance and complement the strengths of the NPS and other Cape Cod organizations; and

· Focus on serving visitors and residents, preferably offering programs over three seasons or year round.
Building Reuse
Program Partners are expected to rehabilitate and retrofit building(s) individually or jointly for various types of uses.
Examples of the types of uses which Program Partners may employ in Highlands Center buildings are:
· Residential programs such as fellowships and educational workshops offering office/studio workspace, field station laboratory space, and housing for a changing community of scientists, educators, and artists.

· Entrepreneurial offices and laboratory space for people working in environmental sustainability and physical and biological scientific research.

· Facilities for visiting artists, scientists, and educators to work in "incubator" environments with opportunities for collaborative or individual concentration.

· Educational settings for universities seeking an environment such as the Highlands Center to meet their learning and teaching goals for students away from the main campus.
Learn about Current Highlands Center Program Partners
Did You Know?

In 1990, an intense series of storms uncovered a prehistoric site on Coast Guard Beach in Eastham, MA. Archaeologists excavated the Carns Site, which was lived in by native peoples during the Early and Middle Woodland period, or approximately 2,100 to 1,100 years ago.