Access to the Coast Guard Beach in Eastham will be closed Tuesday, May 21.

Access to the Coast Guard Beach in Eastham will be closed Tuesday, May 21, from 6:00 AM to 3:00 PM so seashore staff can create an accessible path in advance of the summer season.
Storm damage, construction affecting access at seashore locations; reduction in programming

Due to erosion, there is no beach access at Nauset Light and Marconi beaches. Access at the Marconi Site is limited. Parts of the Nauset Marsh and Red Maple Swamp trails are closed. Nauset Bike Trail construction is underway. More »
New Partner Eligibility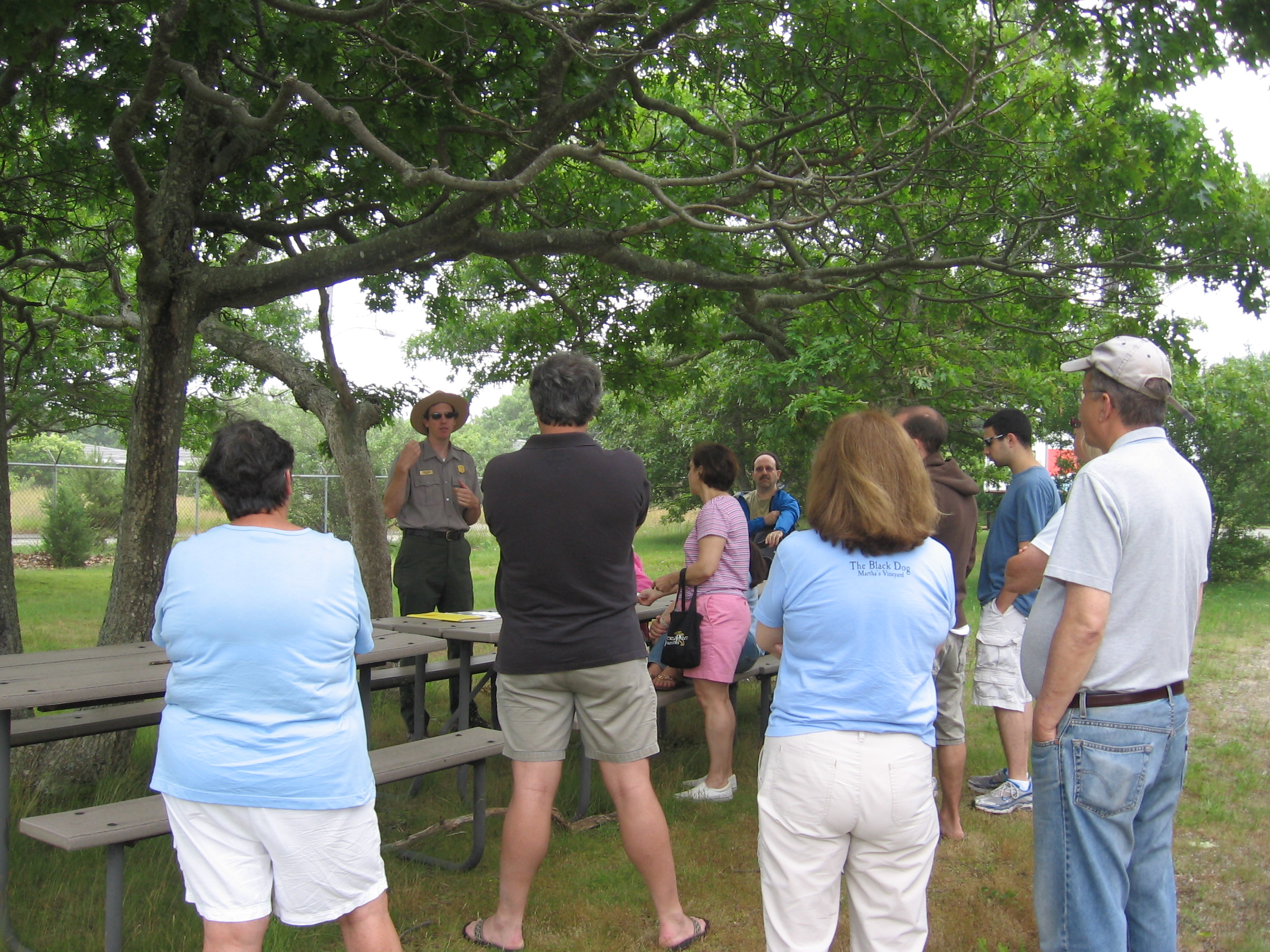 NPS
______________________________________________________________________
_______________________________________________________________________
To be eligible to become a Program Partner, a group must be either:
· a non-profit organization
· educational institution
· public agency that provides educational, research (scientific or other), cultural, or artistic programs compatible with the mission of the Highlands Center and CCNS.
All partners must conduct some or all of their programs at the Highlands Center's campus, enriching each other's work by performing their distinctive activities and providing opportunities for interaction. It is hoped that a wide range of program themes and disciplines will be present on site, thereby establishing an interactive community of creative individuals and groups that will share and deepen cultural and environmental understanding through inquiry, research, and learning.
Did You Know?

In 1959, Massachusetts Senators John F. Kennedy and Leverett Saltonstall introduced the legislation that led to the creation of Cape Cod National Seashore. Two years later, in 1961, then-President John F. Kennedy signed into law Public Law 87-126 which authorized Cape Cod National Seashore.