Nauset Marsh Trail Footbridge Temporary Closure After Labor Day

A small footbridge on the Nauset Marsh trail will be closed for repair for two weeks following Labor Day. Ask at the visitor center for detour information.
Sections of Boardwalk Closed at Red Maple Swamp Trail

Sections of the boardwalk at the Red Maple Swamp Trail have been closed due to structural deterioration and safety concerns. Check at Salt Pond Visitor Center for the current status of this trail, and for your safety, remain out of closed areas.
New Partner Eligibility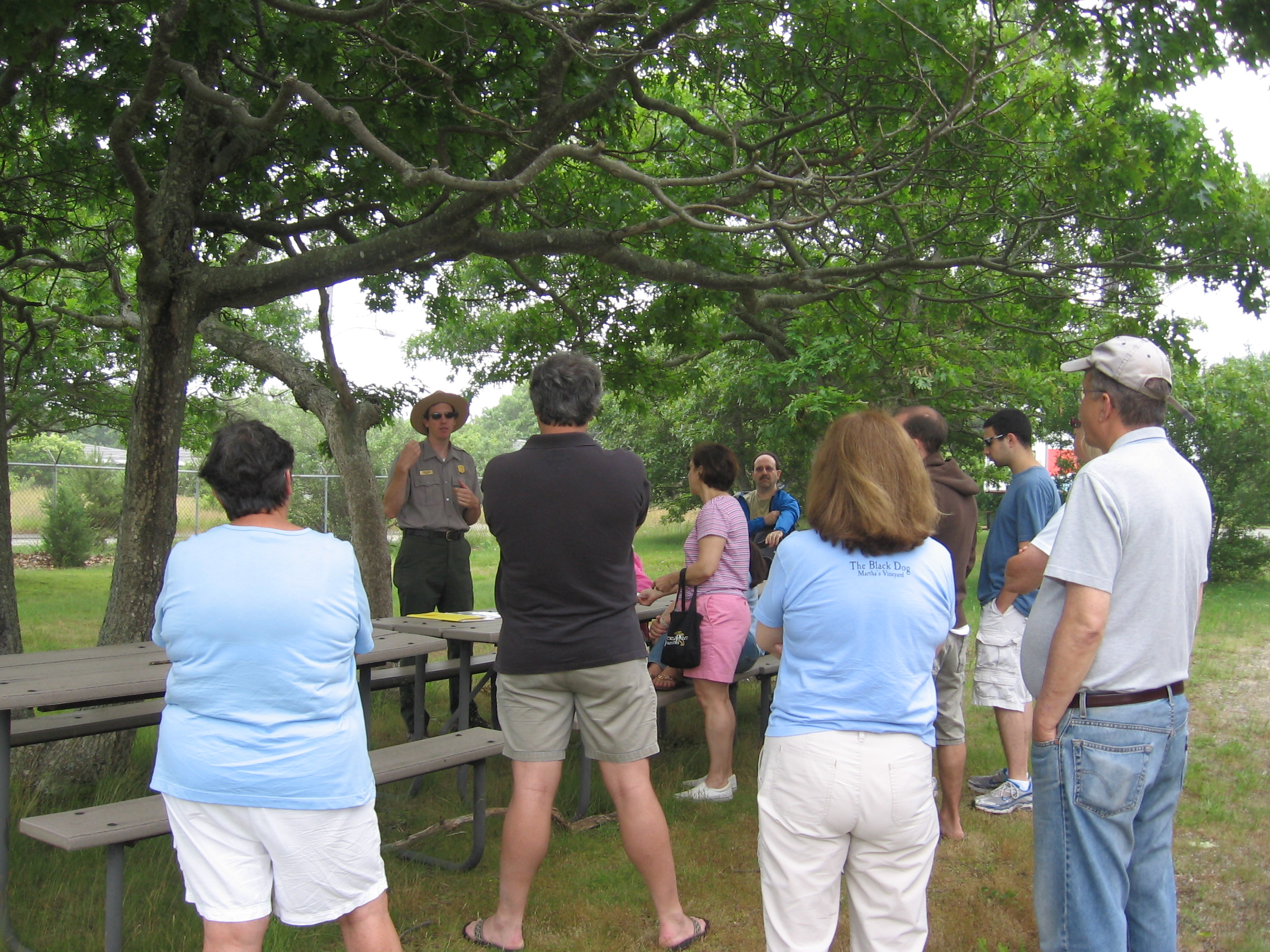 NPS
______________________________________________________________________
_______________________________________________________________________
To be eligible to become a Program Partner, a group must be either:
· a non-profit organization
· educational institution
· public agency that provides educational, research (scientific or other), cultural, or artistic programs compatible with the mission of the Highlands Center and CCNS.
All partners must conduct some or all of their programs at the Highlands Center's campus, enriching each other's work by performing their distinctive activities and providing opportunities for interaction. It is hoped that a wide range of program themes and disciplines will be present on site, thereby establishing an interactive community of creative individuals and groups that will share and deepen cultural and environmental understanding through inquiry, research, and learning.
Did You Know?

The hydrologic system of lower Cape Cod consists of four distinct ground-water lenses, or flow cells, which receive recharge through precipitation. Other hydrologic features besides groundwater include kettle ponds, freshwater wetlands (vernal ponds), freshwater streams, and estuarine wetlands.