Access at seashore locations

Sections of the boardwalk at the Red Maple Swamp Trail have been closed due to structural deterioration and safety concerns. Check at Salt Pond Visitor Center for the current status of this trail, and for your safety, remain out of closed areas.
Call For New Program Partners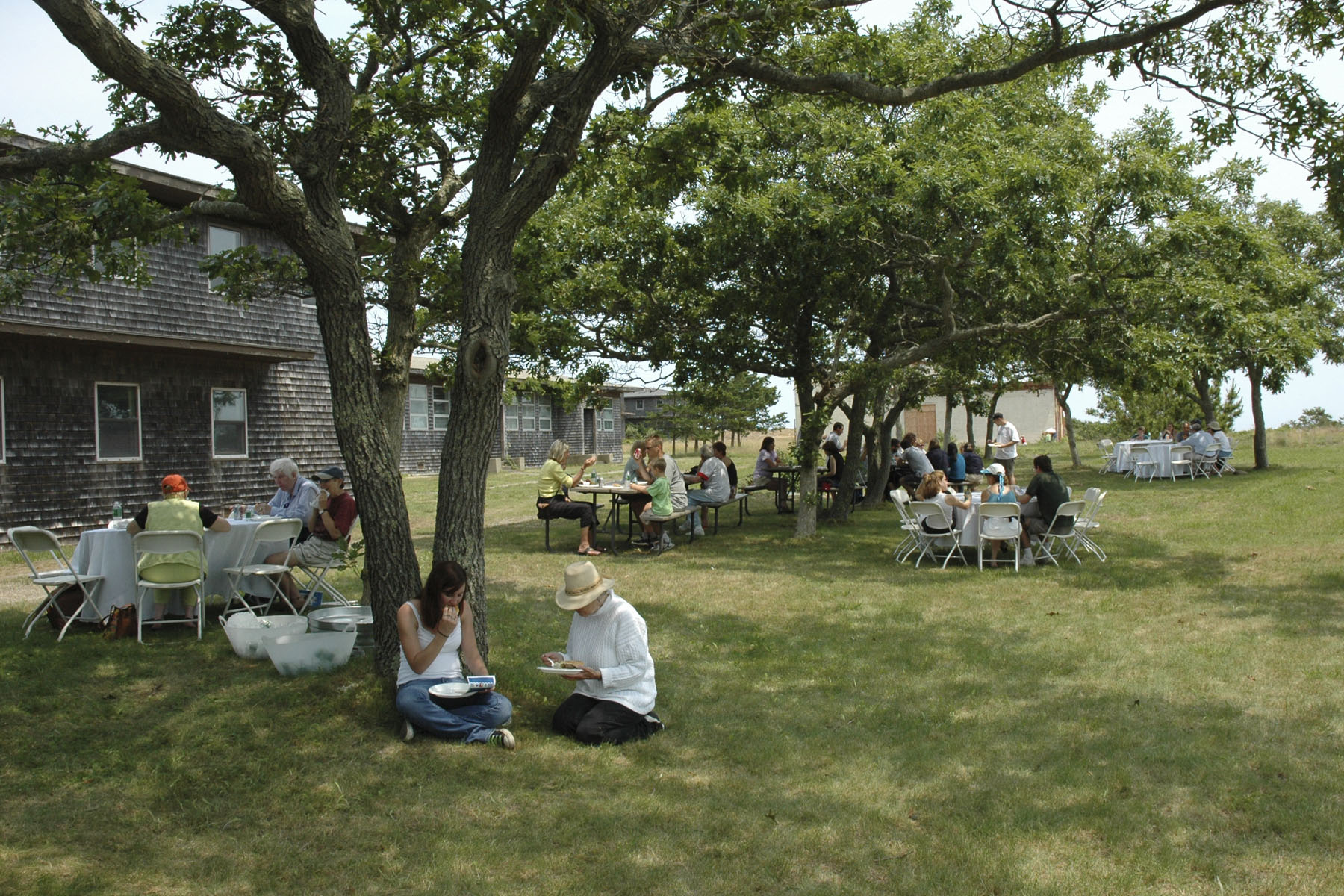 NPS
________________________________________________________________________________________
________________________________________________________________________________________
A unique opportunity exists for organizations working in the arts, sciences, or the environment who are interested in locating their programs on an extraordinary site overlooking the Atlantic Ocean. Through this ongoing request for expressions of interest, the National Park Service (NPS) is requesting submissions from qualified organizations to participate as Program Partners in the Highlands Center at the Cape Cod National Seashore (CCNS). Selected Program Partners will enter a long-term lease agreement with NPS to occupy a building or buildings at the Highlands Center to further the purposes of both their organizations and the Highlands Center.
Purpose of the Cape Cod National Seashore
Highlands Center programs will support the mission and purposes of Cape Cod National Seashore as outlined in the 1998 General Management Plan to:
§ Preserve the natural features, patterns of human usage, and scientific and recreational values that characterize the Outer Cape.

§ Provide opportunities for current and future generations to experience, enjoy, and understand these features and values.
The CCNS's vision for the Highlands Center is to address these goals by offering a centralized location where local and visiting citizens, educators, artists, and scientists can exchange ideas, information, and culture.
Purpose of the Highlands Center
The overall goals of the Highlands Center from the 2008 Implementation Plan for the Highlands Center at Cape Cod National Seashore are to:
§ Create a multi-disciplinary and collaborative community of artists, scientists, and educators amidst the natural and cultural resources of the Outer Cape.

§ Improve the site and setting to facilitate the redevelopment and growth of this non-profit community.

§ Facilitate green redevelopment, demonstrating new ways of addressing sustainability for buildings and the site within this national park setting.
Did You Know?

Although the kettle ponds within Cape Cod National Seashore are within 2.5 km of the ocean and have been subjected to thousands of years of salt spray, they remain low in dissolved salts. Ponds are flushed out by inflowing and outflowing groundwater, which prevents salts from accumulating.