Research Facilities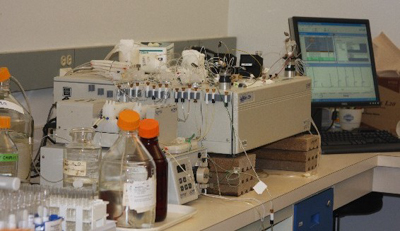 NPS Photo
The Atlantic Research & Learning Center (ARLC) provides comprehensive and state-of-the-art facilities that offer scholars, scientists, and educators the resources needed to conduct research within the Cape Cod National Seashore (CACO). ARLC laboratory and field support facilities are co-located with NPS scientists at the North Atlantic Coastal Laboratory in North Truro, Massachusetts. The ARLC offers a variety of services and support to facilitate research including:
Housing for visiting researchers

Laboratory and desk space

Field equipment

Analytical services

GIS and long-term ecosystem monitoring data

Collaboration with CACO scientists

Presentation and discussion classroom
Lecture auditorium

The Charles S. Davidson Memorial Library

Opportunities for science communication to students, the general public, and other resource managers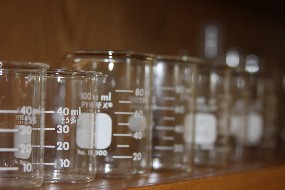 NPS Image
Analytical Facilities
The recently renovated ARLC laboratory is equipped with an array of sophisticated analytical equipment. Researchers have access to instruments capable of performing a number of analyses relevant to the geological, hydrological, and biological sciences. The ARLC laboratory is located at the Highlands Center, and a stones throw from the North Atlantic Coastal Laboratory. Below is a partial list of analytical equipment available at the ARLC for researchers to utilize:

QuikChem Flow Injection Analysis - 8500 Series, Eluent Pump (Lachat Instruments), XYZ AutoSampler (Lachat Instruments);
SmartChem Discrete Analyzer (Westco Scientific Instruments);
Jenway 6305 spectrophotometer;
Denver Instrument Model 250 pH/conductivity meter;
Metrohm 775 Dosimat (Auto-titrator);
Tutthauer Brinkmann 2540E Autoclave;
Turner Designs trilogy fluorometer;
Mettler Toledo MX5 (micro-balance)
CE Elantech EA Flash-1112 Elemental Analyzer
Fume hoods, freezers, refrigerators, distiller.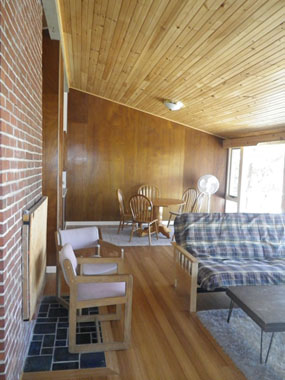 NPS Photo
Researcher Housing
Researcher housing is available at several locations throughout Cape Cod National Seashore. A number of houses, once destination homes, comprise the researcher housing at CACO. All houses contain full bathrooms, full kitchens, and spacious sleeping quarters. Several of these houses offer outstanding panoramas of Cape Cod landscapes. Availability of housing for visiting researchers is subject to the discretion of the National Park Service Housing Program, for a fee of $10-$15 per night.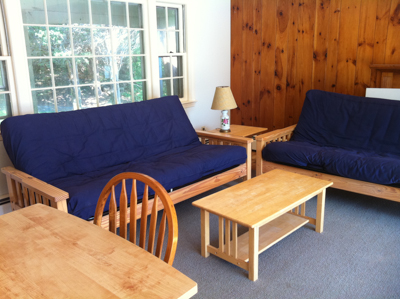 NPS Photo
If you would like to inquire about visiting researcher housing, please fill out the following form and send it to the e-mail address listed in the document: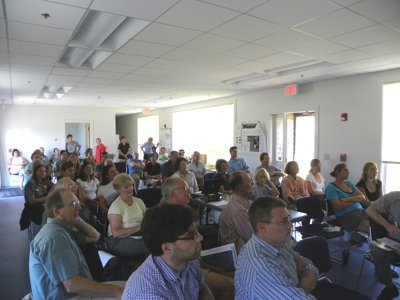 NPS Image
ARC Multipurpose Room
This recently renovated, spacious, facility is equipped with all the necessary materials for meetings or lectures. New furniture, office and storage space, and a modest kitchen facility highlight this space. Audio and video equipment is available upon request. The classroom offers a comfortable, clean, and modern setting for scientific exchange and public address within steps of the Atlantic Ocean. The multipurpose room can accommodate up to 50 people at one time. The multipurpose room is located on the grounds of the Highland Center in North Truro, Massachusetts.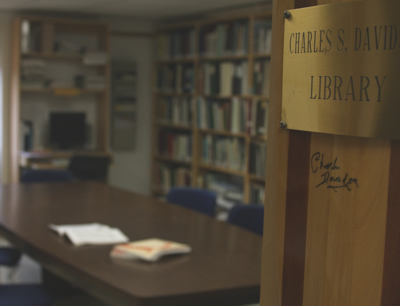 NPS Image
Charles S. Davidson Memorial Library
Located at the North Atlantic Coastal Laboratory, the Charles S. Davidson Memorial Library offers researchers a fantastic space in which to read, write or present scientific findings. The quiet space offers access to a voluminous collection of scientific journals and publications all of which can be searched via an electronic catalog. Audio video equipment is available upon request. PC and kitchen facilities are available to researchers as well.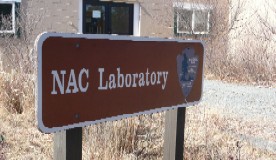 NPS Image
North Atlantic Coastal Laboratory

The facilities and the expertise found at the North Atlantic Coastal Laboratory (NACL) have proven indispensable to past researchers. The "biolab," as it is commonly referred to, serves as a resource to outside researchers in many different respects. Office space, computer access, laboratory space, and equipment are just a few ways by which the NACL can assist in forwarding research taking place within CACO. An experienced and knowledgeable team of resource scientists is the true strength of the lab. Insight and strong relationships are critical to any scientific endeavor.
The staff
at the NACL is available to provide critical technical and logistical insight to research taking place at CACO.
For more information about analytical laboratory facilities at the ARLC please contact:

Krista Lee
Chemist / Lab Manager
508-487-3262 x 0505
508-487-7153 fax
For more information or questions pertaining to the Atlantic Research & Learning Center at CACO please contact:

Megan Tyrrell, Ph.D.
CACO Research & Monitoring Coordinator
508-487-3262 x 0510
508-487-7153 fax