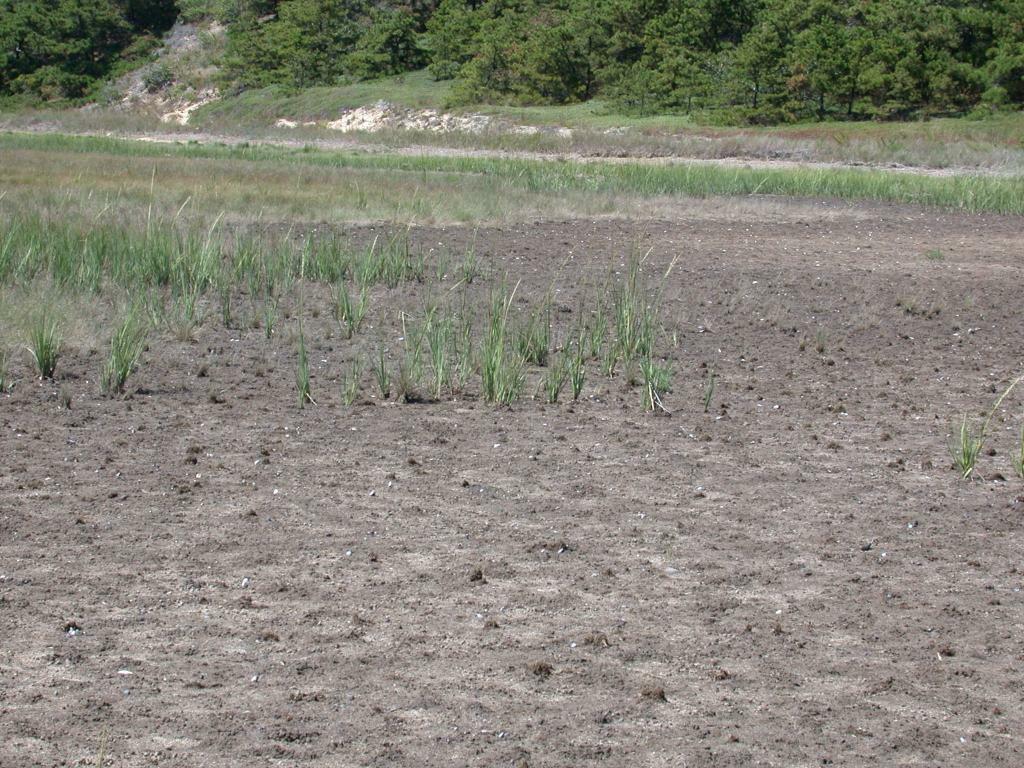 What one sees on the ground can also be easily misinterpreted. For example, the loss of S. patens along the seaward edge of the high marsh followed by patchy recolonization of that area by S. alterniflora makes it look like the latter has been lost.
Close examination of the peat, however, reveals that S. alterniflora is simply in the process of filling in the gaps left behind by the disappearing high marsh.
Thus, the careful reconstruction of history has been critical to interpreting current-day patterns of vegetation loss. In doing this, mainly through the acquisition and analysis of old ground-level and aerial photographs, we have found that our original notions of when things began and how they proceeded were often wrong.