Fee Collection for Backcountry Permits

Navajo Nation Parks & Recreation Dept (NPRD) has a new office at the Cottonwood Campground. NPRD who manages the canyon tour operations will be collecting fees for the backcountry permits starting May 1, 2014. Call NPRD at 928-674-2106 for information.
Park Web Cams
Did You Know?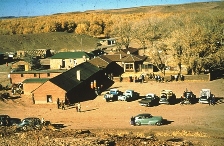 Thunderbird Lodge was originally a trading post operated by Charles and Samuel Day beginning in 1896. Charles Day was also appointed as the first custodian of the park.