Visitor Center Scheduled to be Closed Until Mid to Late July

The Visitor Center is undergoing a Seismic Retrofit. Visitors will still be able to access the Auditorium, Ballast View and the East Patio. These dates are subject to change. Please call 619 557-5450 for updated information
VIP Voice
Volunteers in Park (VIP)
Our volunteers can keep abreast of events and projects ongoing at Cabrillo by visiting the VIP Voice blog site.


Volunteers Wanted!

Learn more about volunteer opportunities at Cabrillo National Monument. List of volunteer opportunities Read More

Volunteer Information Center

Keep-in-touch with the volunteer program! You can check your schedule, post your volunteer service, receive messages, and much more: anytime, and from any Internet connected computer. Read More
Did You Know?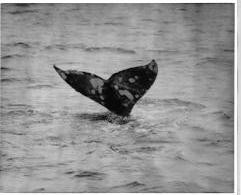 Did you know that Pacific Gray Whales were nearly hunted to extinction? They now number about 25,000, thanks in part to full protection by the International Whaling Commission.