VIP Voice
Volunteers in Park (VIP)
Our volunteers can keep abreast of events and projects ongoing at Cabrillo by visiting the VIP Voice blog site.


Volunteers Wanted!

Learn more about volunteer opportunities at Cabrillo National Monument. List of volunteer opportunities Read More

Volunteer Information Center

Keep-in-touch with the volunteer program! You can check your schedule, post your volunteer service, receive messages, and much more: anytime, and from any Internet connected computer. Read More
Did You Know?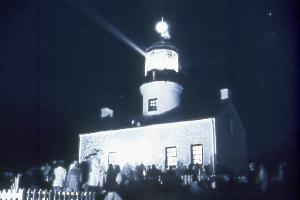 Did you know that the light from the Old Point Loma Lighthouse at Cabrillo National Monument could be seen by mariners 39 miles out to sea?