Military History Building Closed Through March 19

The Military History Building is undergoing a Seismic Retrofit (Earthquake Safety) and will be closed while this work continues. We apologize for this inconvenience.
Lighthouse Will Be Closed for Seismic Retrofit March 24 through May 16

The Lighthouse is undergoing a Seismic retrofit (earthquake safety). The lighthouse is scheduled to be closed from March 24 through May 16. Please call (619) 557-5450 for updated information.
Visitor Center Scheduled to be Closed May 19 through June 16

The Visitor Center will be undergoing a Seismic Retrofit and will be closed. Visitors will still be able to access the Auditorium, Ballast View and the East Patio. These dates are subject to change. Please call 619 557-5450 for updated information
Support Your Park
Every year, hundreds of individuals contribute their enthusiasm and skills to help the National Park Service preserve and protect its natural and cultural resources, and to serve and educate its visitors.Volunteers help in almost every area of the park, from maintaining trails to leading guided hikes. The time commitment for volunteer work varies from one-day projects to recurring projects or full-time work extending over months or years. Both individuals and organized groups are welcome to volunteer, and opportunities are available both for highly skilled professionals and for families with little or no experience in land management.
Consider joining our team! Your contribution of time and energy will help us to protect the magnificent natural and cultural areas entrusted to us, and you'll go home with a sense of pride at having participated in something worthwhile. Cabrillo is your national monument!
Volunteer your time and talents at Cabrillo National Monument to help preserve and protect its natural and cultural heritage for the enjoyment of this and future generations.
Consider joining the Cabrillo National Monument Conservancy by becoming a Friend.
Visit the Cabrillo National Monument Foundation to learn about becoming a member, shop the bookstore and learn how the Foundation helps support Cabrillo.
Join the Dusty Socks Club


Did You Know?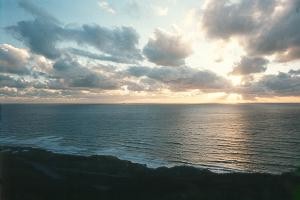 Did you know that Cabrillo National Monument has joined with the other federal and City landowners on the Point Loma peninsula to form the Point Loma Ecological Conservation Area (PLECA)? The five agencies collaborate to manage nearly 700 acres of protected and endangered habitat.