Cabrillo National Monument Theater Closed on Selected Dates

Due to National Park Service alternate uses, the Cabrillo National Monument theater will be closed to the public on the following dates: September 20, September 27, October 28 - 29, November 6, 2014. We are sorry for the inconvenience.
Donate
Many Ways to Donate to Cabrillo National Monument
You are welcome to make monetary donations to Cabrillo National Monument by any of the methods below. You can also make donations by volunteering with Cabrillo by clicking on the Volunteer link to the left. We welcome your input in whatever method you choose.
Cabrillo National Monument Foundation (CNMF)
Consider making a donation to the Cabrillo National Monument Foundation. The Foundation is a private nonprofit organization with an IRS 501(c)(3) status which provides support for special projects at Cabrillo National Monument. The Foundation relies solely on revenues generated by the bookstore in the Visitor Center at the park, visitor convenience services, and the membership program to fund such things as the park visitor user guide The Cabrillo Journal, printing of the park brochure, subscriptions and books for the park library, living history programs and scientific research. They have been a Cooperating Association at Cabriilo since 1956. You can visit their website at http://www.cnmf.org.
Cabrillo National Monument Conservancy (CNMC)
Cabrillo National Monument Conservancy is a Friends Group, a private nonprofit organization with an IRS 501(c)(3) status founded January 31, 2013. Our purpose is to support Cabrillo National Monument in the conservation of Point Loma's natural resources and the preservation of the cultural heritage of San Diego – as Cabrillo National Monument has done for 100 years. We are doing this through fundraising, adopting parts of the park, and promoting education and community involvement. You can make a donation through them at http://www.friendsofcabrillo.com.
Monetary Contributions
In addition to our donation kiosks at the visitor center, Cabrillo National Monument maintains a general donation account into which contributions and donations are deposited. The donor receives a letter of acknowledgement from the park superintendent and other recognition, as appropriate.
Unless the donor specifies how they would like the funds to be spent, general donation account funds are used at the national monument's discretion for interpretive, educational or research projects. Large donations may be earmarked for specific projects determined mutually by the donor and the national monument.
Direct contributions can be sent to:
Cabrillo National Monument
1800 Cabrillo Memorial Drive
San Diego, CA 92106
Attn: Superintendent
Checks should be made out to the National Park Service.
Did You Know?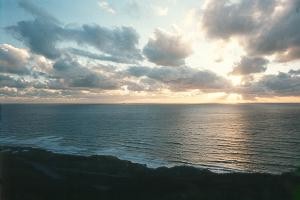 Did you know that Cabrillo National Monument has joined with the other federal and City landowners on the Point Loma peninsula to form the Point Loma Ecological Conservation Area (PLECA)? The five agencies collaborate to manage nearly 700 acres of protected and endangered habitat.